I've been playing a lot with my Distress Markers lately, and I love love love them. They'll never replace my Copics–in fact I think they have completely different uses. I would argue that Distress Markers aren't great for coloring. They don't blend nearly as well as Copics and dye ink can be hard on cardstock if you're a heavy-handed colorer.
However, one thing that you can't do well with Copics that works PERFECTLY with Distress Markers is coloring directly on your stamps. This is a great technique for backgrounds. For example, remember this card I posted 2 whole days ago? I got so wrapped up in the origami tutorial I forgot to even mention the background.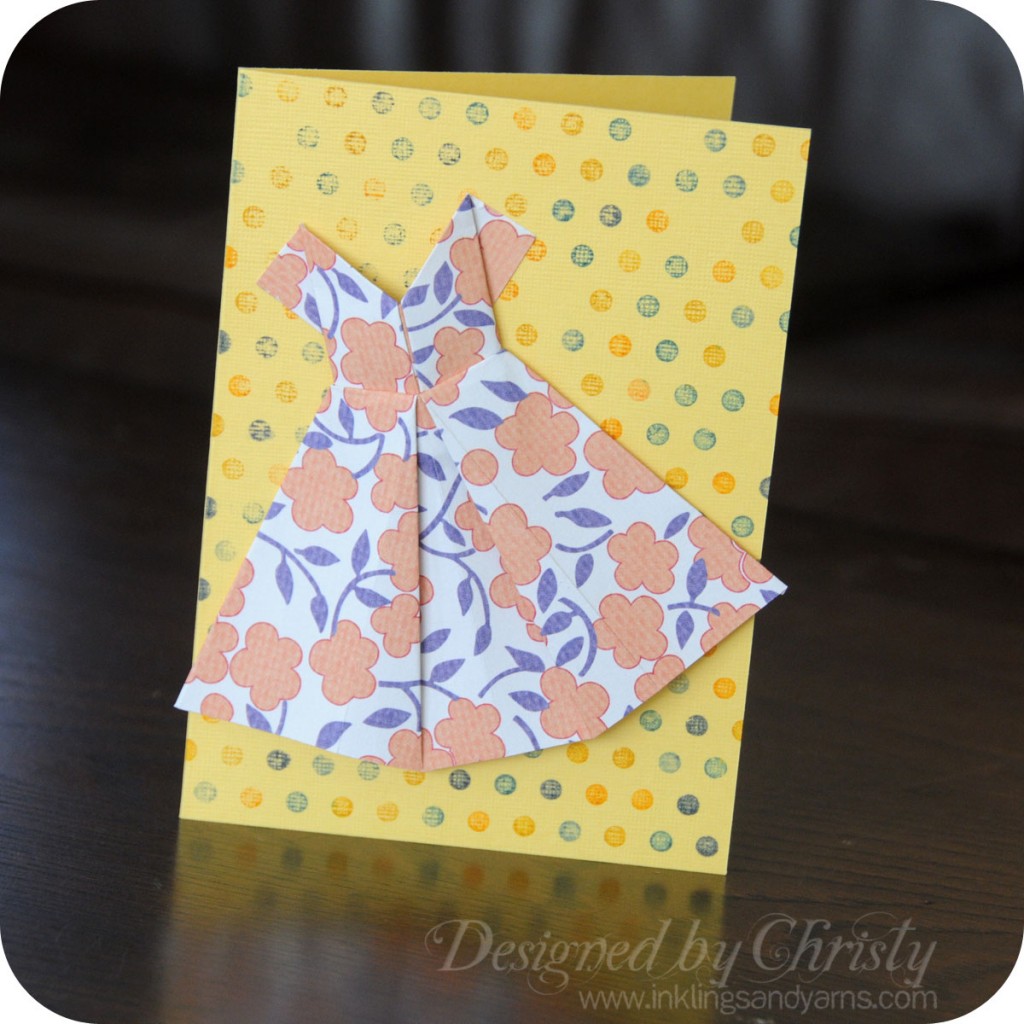 It's a basic polka-dot background, which is one of those stamps everyone should have in their stash.
I randomly colored the dots with blues, yellows and oranges–Chipped Sapphire, Faded Jeans, Stormy Sky, Dried Marigold, Mustard Seed, Wild Honey and Spiced Marmalade to be exact. I also left a few dots uncolored, just for fun.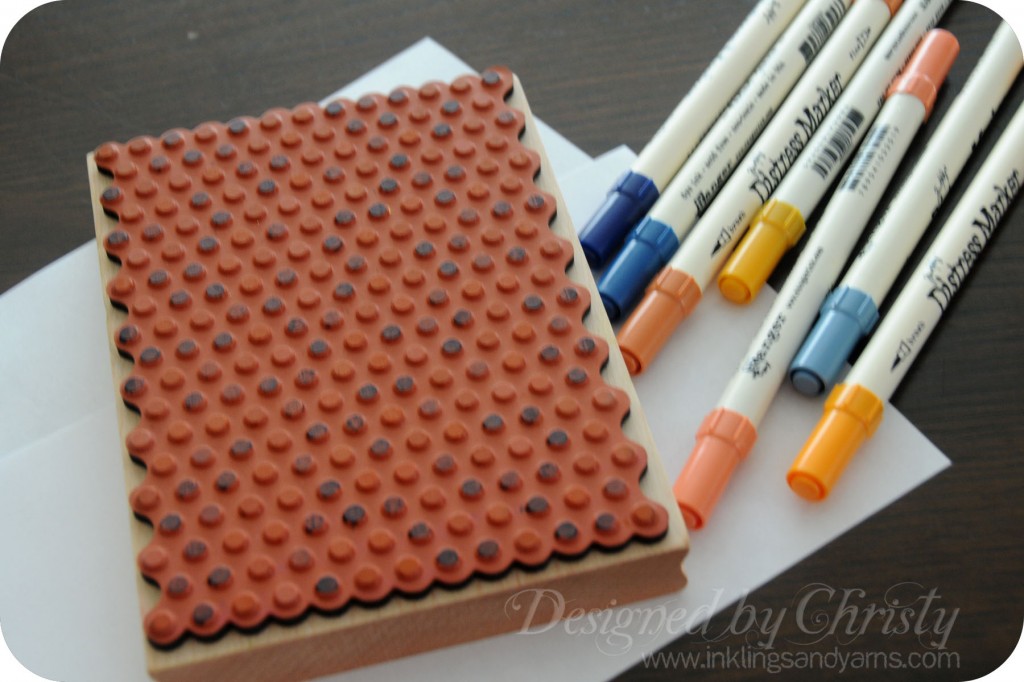 Next, just give the stamp a couple huffs of breath, like you're trying to fog up a window. This adds back just enough moisture for the image to stamp nice and crisp. If you want a runnier, more watercolored look, you can spray the stamp with water or glimmer mist.
And that's it! I love this technique for taking plain stamps and customizing them to specific projects.
Come back tomorrow when I prove myself a liar for saying these markers aren't good for coloring…