MLO just started carrying Shimmer Sheetz from Elizabeth Craft Designs, so I spent today designing a make-and-take that would properly show off how much fun this product is. So what are Shimmer Sheetz, exactly? They're magical strips of mylar that can do practically anything. Okay, they can't fly, but they can be stamped, embossed, die cut, sanded, inked, and heated. The hardest part of using them is deciding which technique to use first. I ended up choosing to use another favorite product: Ranger Alcohol Inks.
With them, I was able to turn this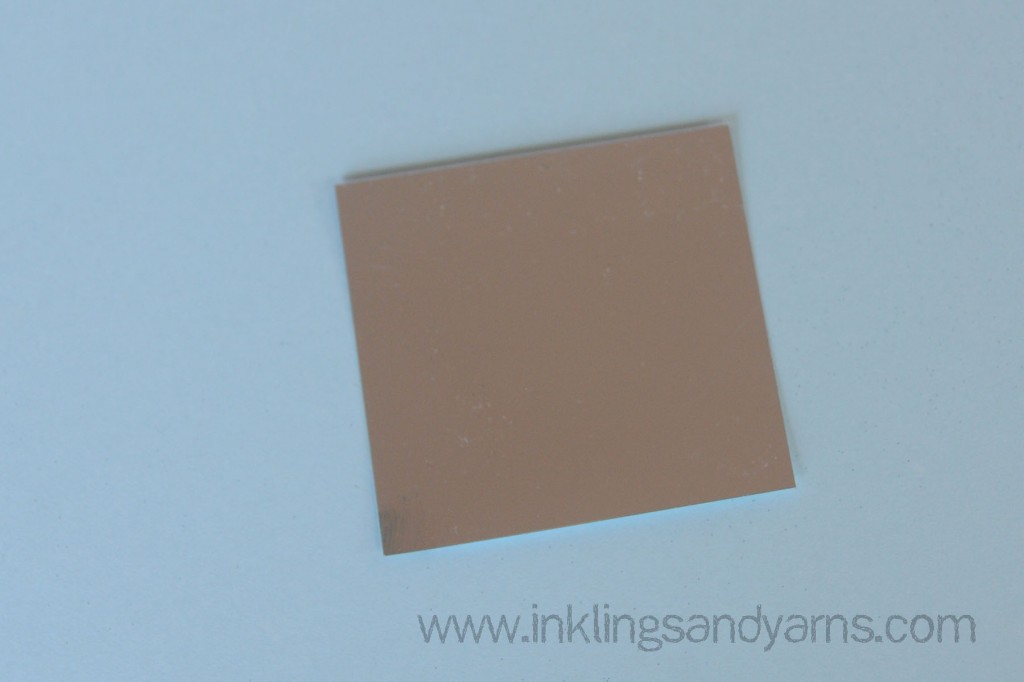 into this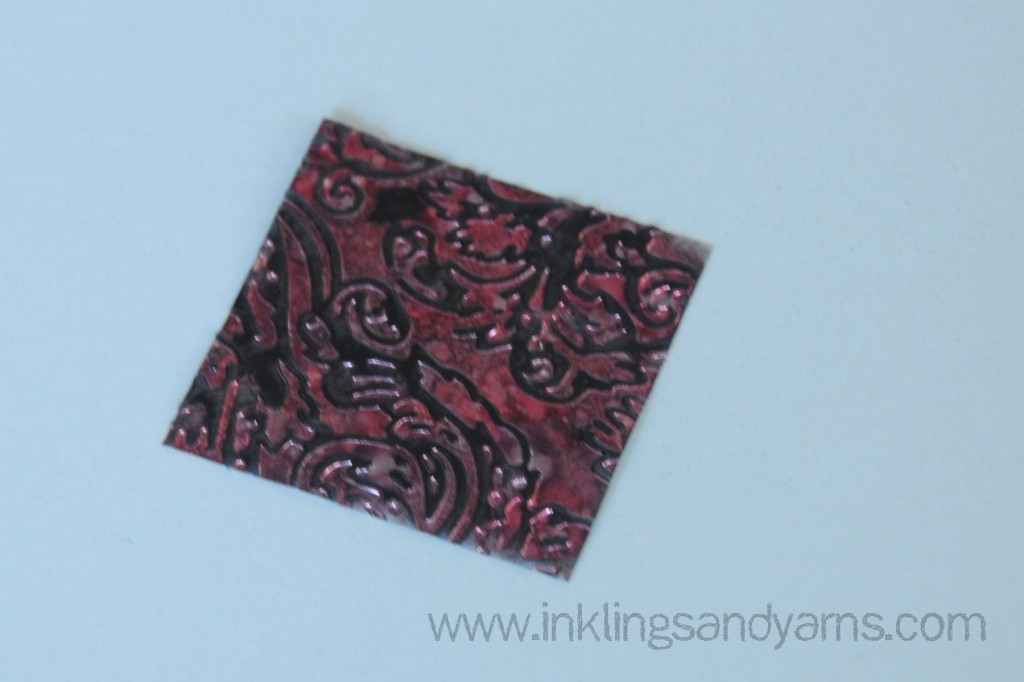 and then this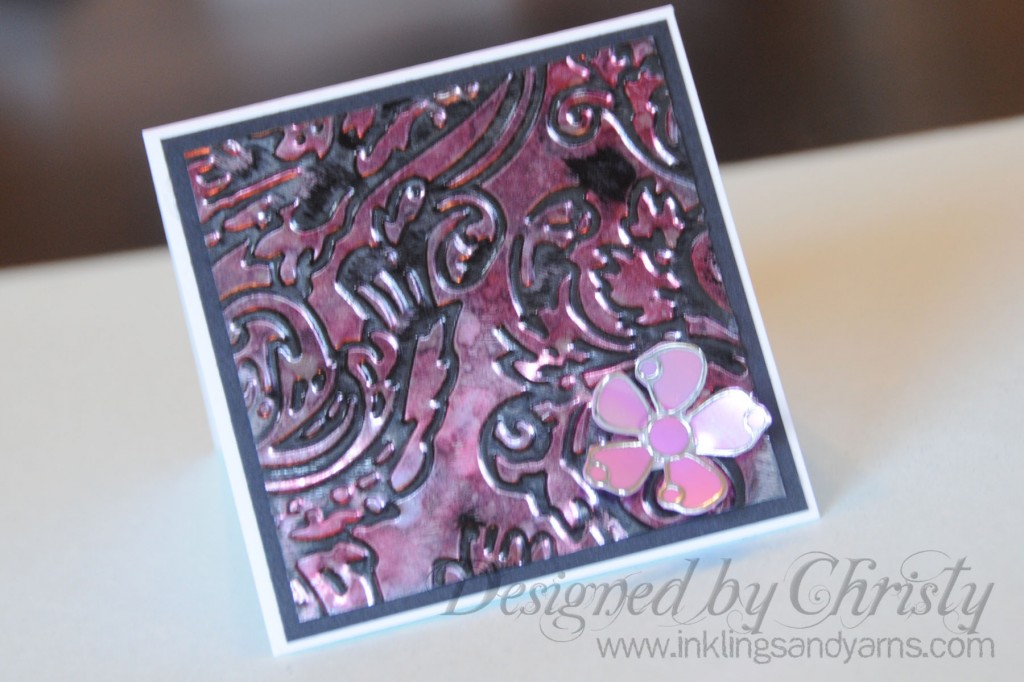 in practically no time. Don't believe me? Stop by MLO tomorrow between 11 and 1 and I'll prove it.
I started the process with a 2.5×2.5 inch square cut from a silver metallic* shimmer sheet. It's been awhile since I've played with my alcohol ink, so I had a lot of fun mixing colors. I think the end result included a little bit of Denim, Pool, Eggplant, Mountain Rose, Cool Perl, and Cranberry. I just put a few drops of each onto a blending tool with a felt pad attached, and blotted away until I was happy with the look. Then I ran it through the Big Shot with a Tim Holtz damask embossing folder. The great thing about shimmer sheetz is how well they dry emboss. Other plastics (like transparencies) warp or discolor when they're embossed, but Shimmer Sheetz don't at all. You get a perfect, crisp embossed image every time. After embossing, I used a rubbed a black Staz-On ink pad right over the top of it to color the raised areas. Remember, this is a non-porous surface, so regular dye inks won't dry on it, but Staz-On works perfectly. And that's it. That's the whole background. The embellishment is just a Peel-Off sticker on a pink iris shimmer sheet. Easy!