I had a fantastic idea for a card for my brother this year, but I haven't had a chance to set up my Pazzles since we moved, and Allie decided to celebrate by crying through nap time today. Soooo, I'm re-running last year's card. For now. As soon as Jesse get's home I'll pass off the babe, set up the machine, and create the most epic of all of the birthday cards.
I probably won't be able to photograph (or mail) it until tomorrow, though. Oops. I'd blame it on the baby, but let's be honest. I was horrible at mail long before she came around.
But anyway. Without further ado, here is the card I made for Christopher last year.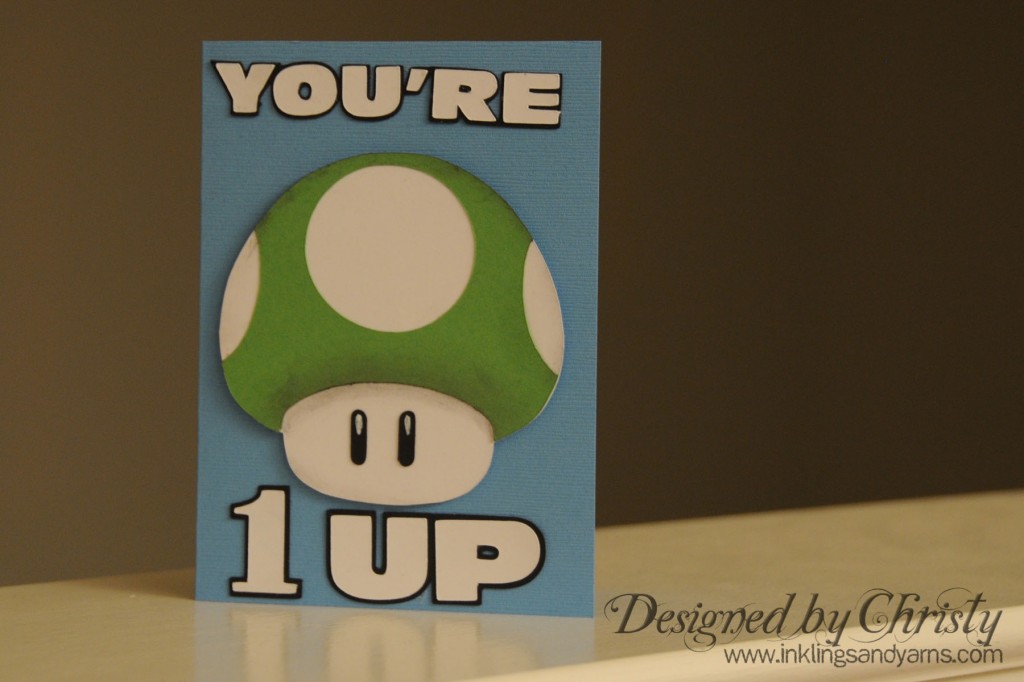 I highly doubt there is a bigger Nintendo fan than Chris. I designed  and cut the whole thing with my Pazzles, and used a little bit of chalk and a gel pen to add dimension to the mushroom. I still really like the way this card turns out. Let's hope the one I make tonight will be just as good.