I decided to put off laundry day in favor of some overdue sewing.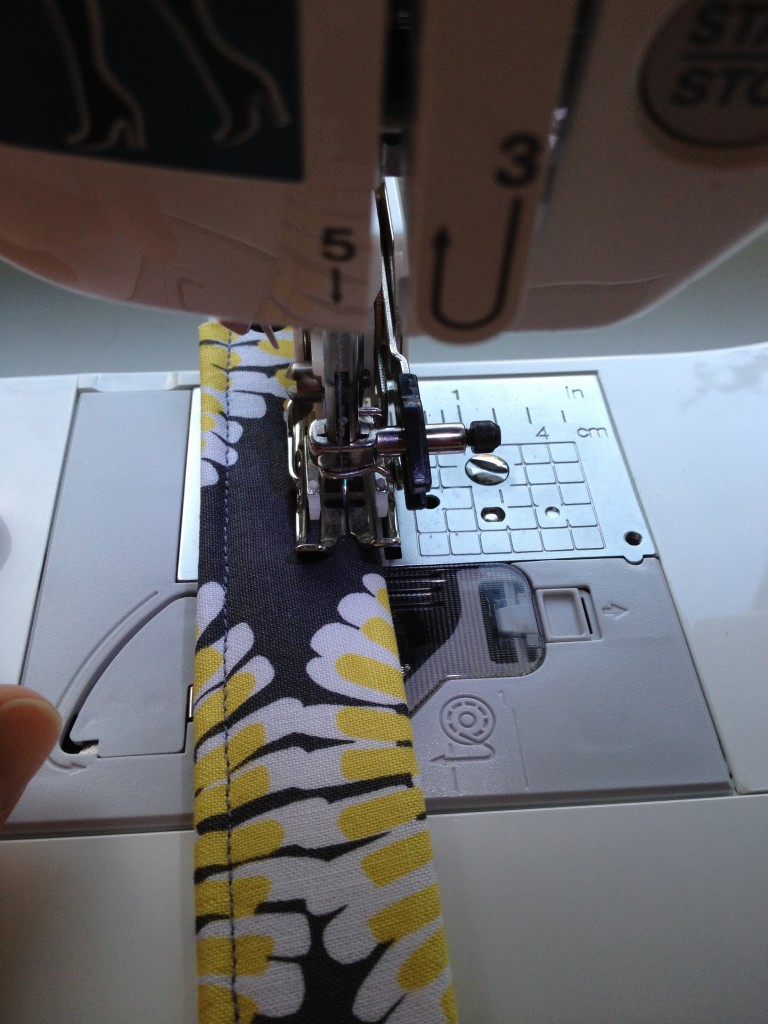 I love the monthly classes I've been taking at Eddie's Quilting Bee, but I don't know if I'll ever be fast enough to finish a project in 3 hours. As a result, I have a growing collection of unfinished items taking up valuable space on my tiny craft desk.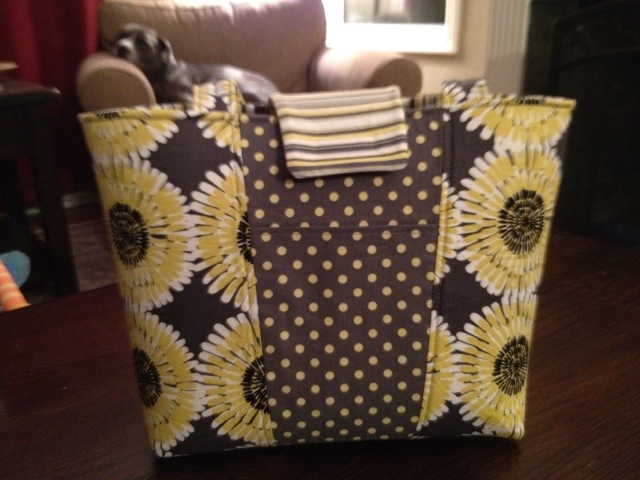 This bag was the February project. All I'd managed to get done in class was cut the pieces and assemble the front and back panels. I didn't actually think I'd get it done today, but I proved myself wrong!
The pattern is Claire from Lazy Girl Designs. It was relatively easy to follow, though I did get hung up on a couple of parts. I don't love how the straps turned out, and the lining bunches a little more than I'd like. But otherwise I'm very happy with it.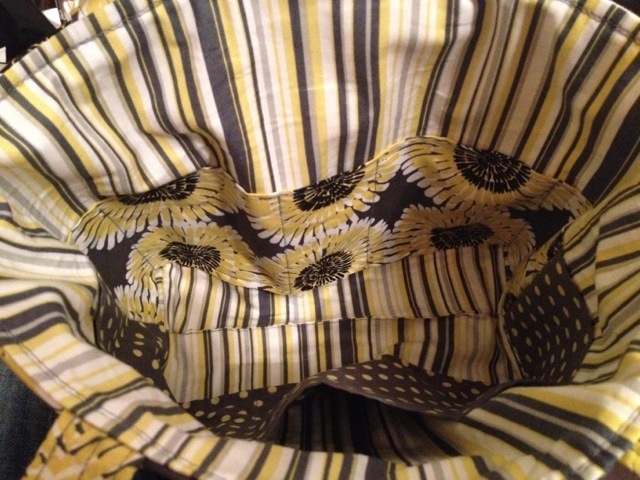 Tomorrow I have a few cards to make, and if I have time I might work on the quilt I was supposed to finish in March or the pillow from April. Friday is the May class: placemats. It's so nice to be back to crafting!