My aunt passed away rather suddenly a few weeks ago. She was an extremely talented seamstress, quilter, knitter, and crocheter. Like most crafters I know, she always had several projects in various stages of planning and completion. She used to make things for my sister and me when we were young, and most of the time she'd barely have one project started before she would start talking about the next one.
Her work was always an inspiration to me, and in recent years she loved talking to me about all things crafts. And I do mean all things crafts. Aunt Claudia was a talker, and she knew pretty much everything. Every time I saw her she'd want to discuss a new trend she'd read about or a new blog she'd found with fantastic patterns and tutorials.
I wanted to make a card that would somehow commemorate her incredible talent. So I grabbed my favorite paper set, and–of course–my sewing machine, and this is what I came up with.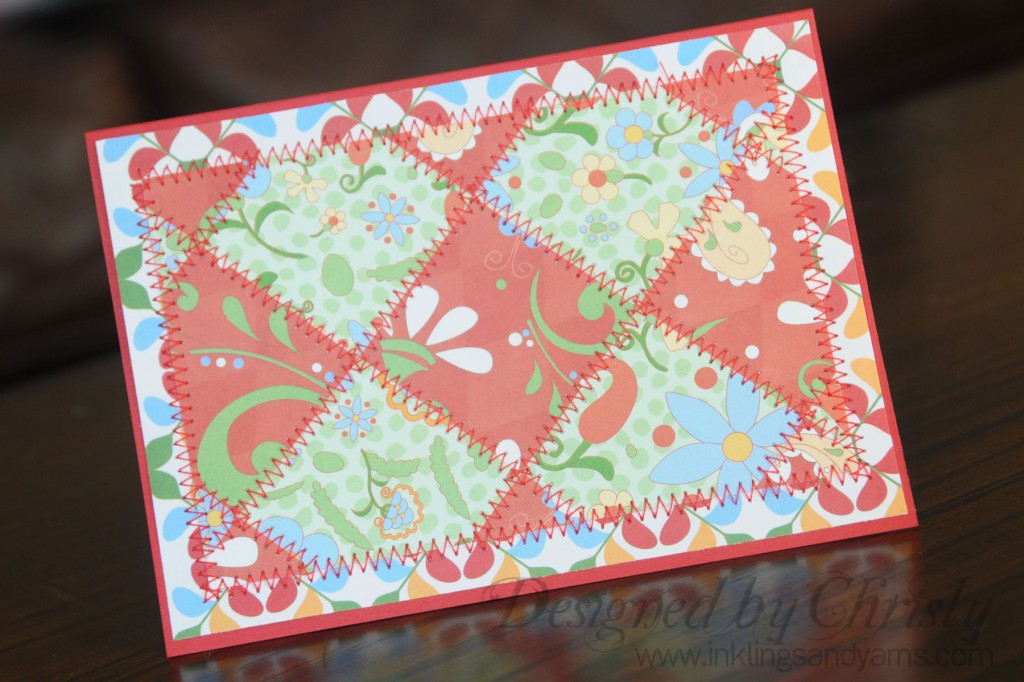 I decided to leave the background embellished, since I think the paper is busy enough on its own. And look at me getting better and stitching on paper. I didn't veer off track once on this one.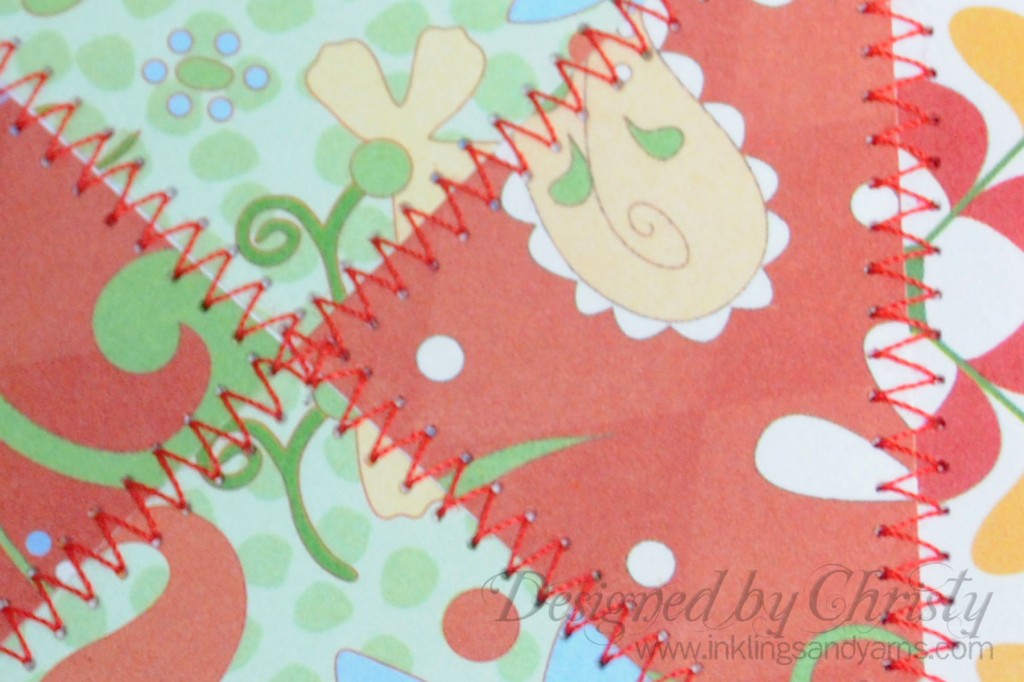 Anyway, it's not much, but I think she would have liked it.