I'm so behind on posts, and even though I have a backlog of cards and other things to talk about, I really want to show off my first almost-completely unassisted sewing project.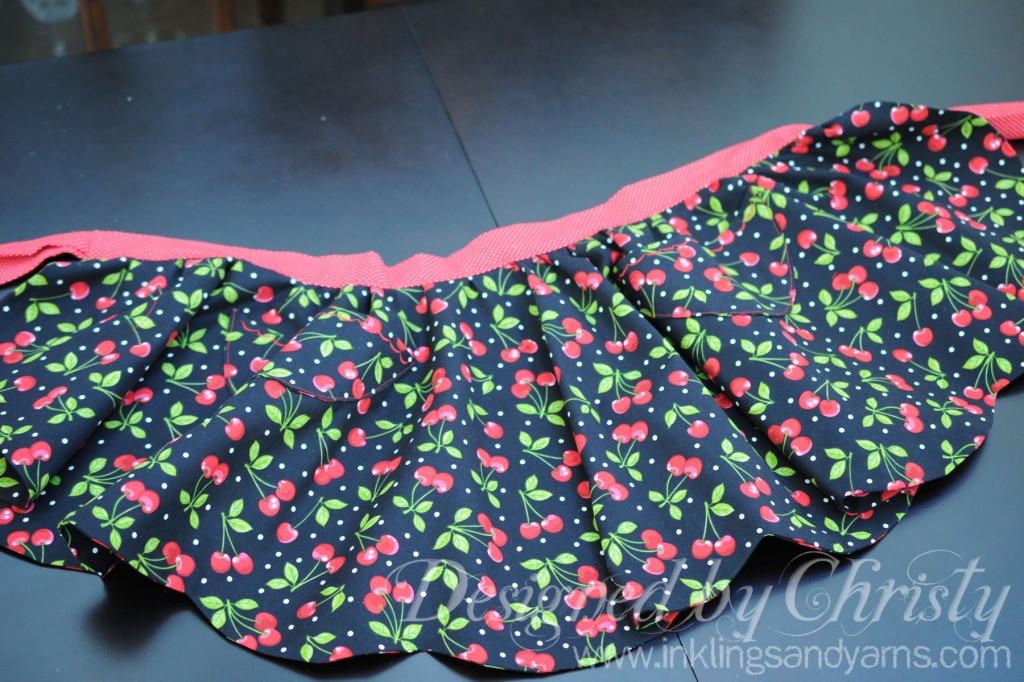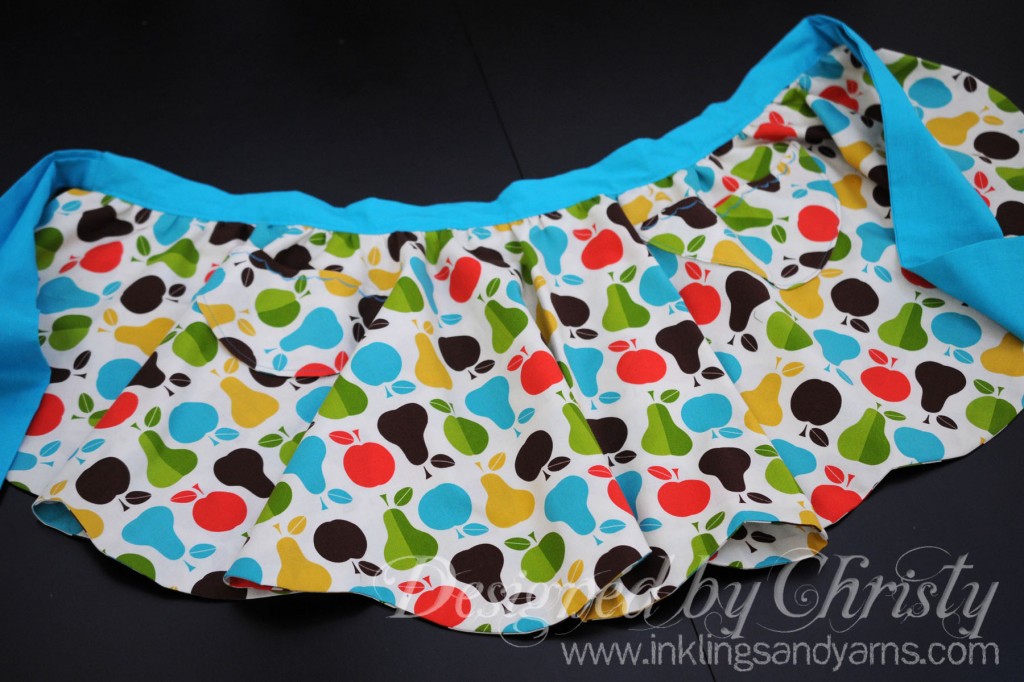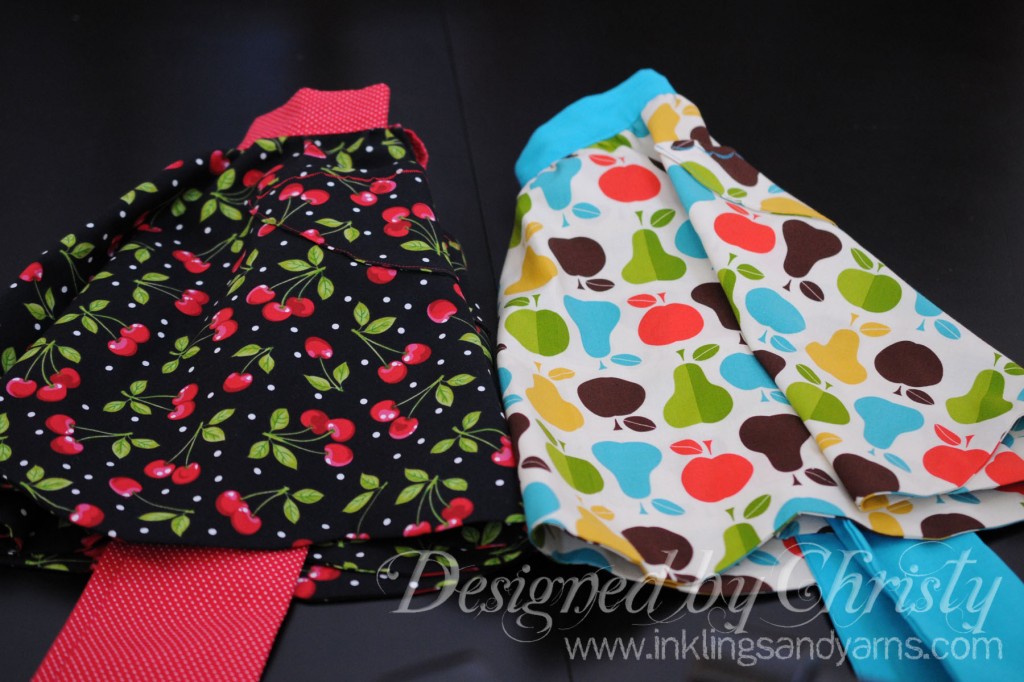 I made these two aprons as thank-you gifts for my friends Heather and Hilary, who threw Jesse and me a fantastic baby shower on Saturday. The food was delicious, the decorations were adorable, and the company was terrific. We had such a great time.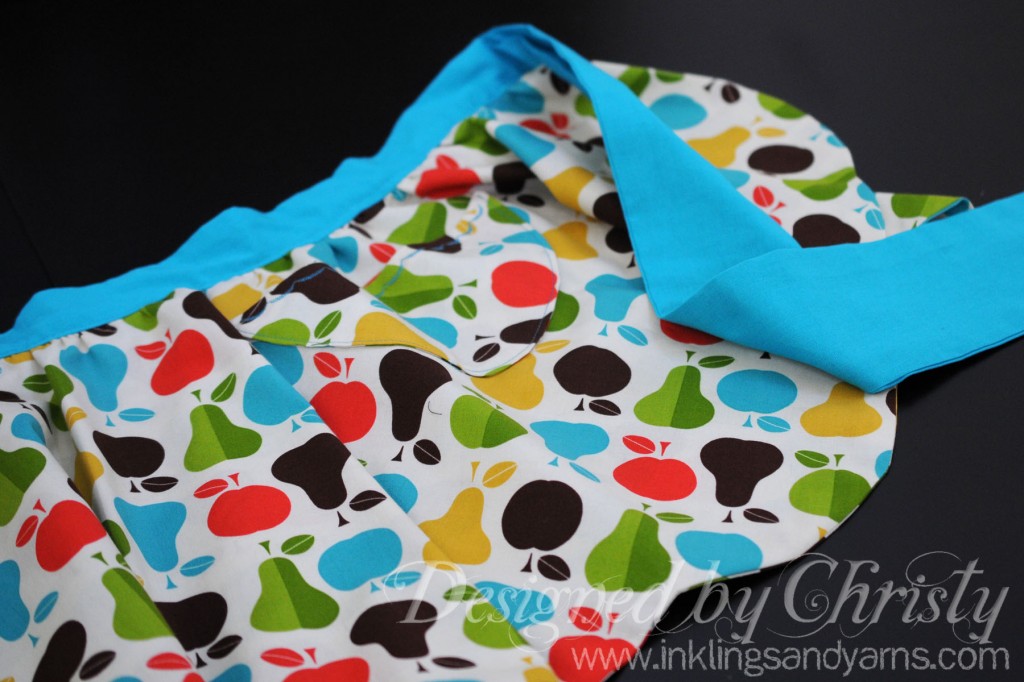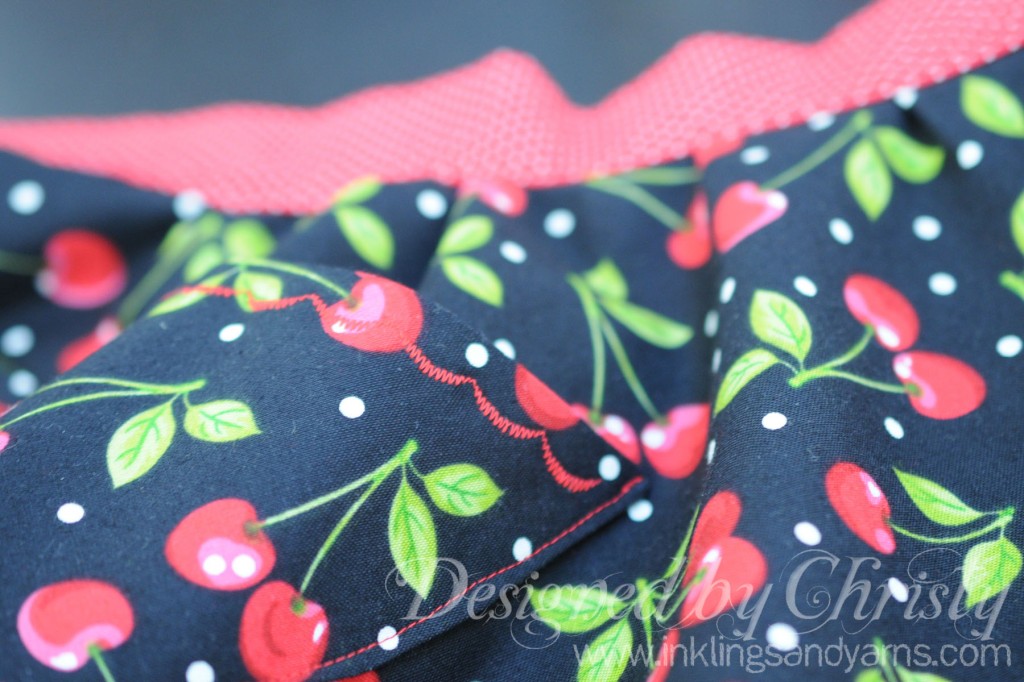 The pattern is See&Sew B5411. Up until now, everything I've sewn has been in a class. When I started these aprons, I realized I'd never read a pattern before, let alone made anything without someone there looking over my shoulder. But it only took one call to mom to clarify how to gather a ruffle, and I figured it all out. Completing them both took probably about 20 hours spread over 5ish days. I finished the second one the morning of the shower–because even when I'm doing something I love, I can't fight the urge to procrastinate.
Speaking of procrastination…I have a make-and-take to design for tomorrow morning.