You guys! I sewed something! And it actually looks kinda like what it's supposed to be! Can you believe it? I still can't.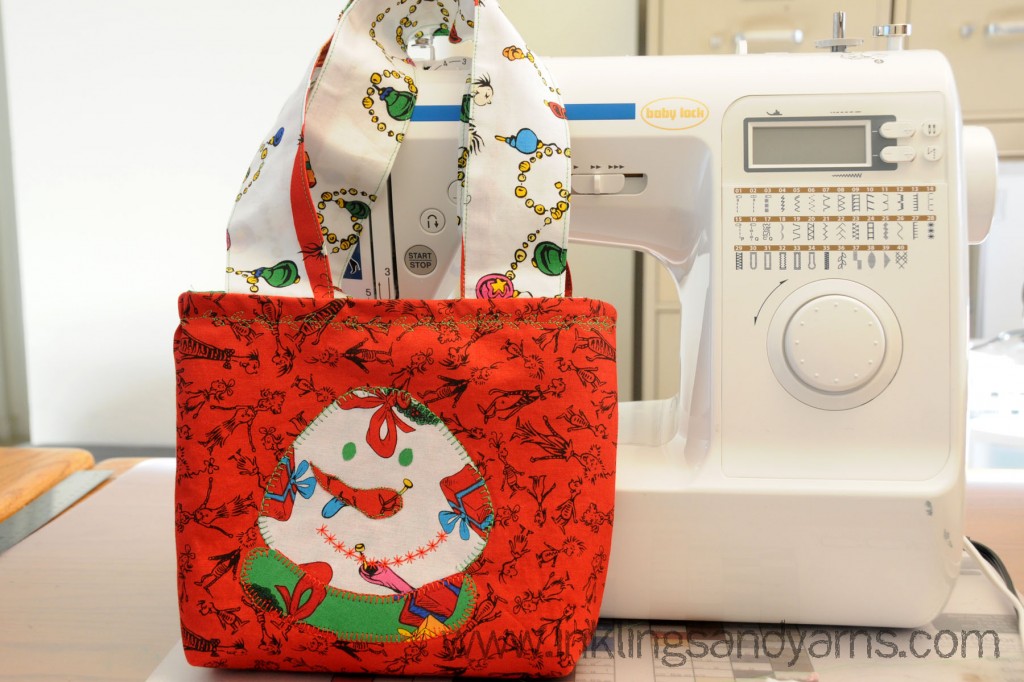 This little Christmas gift bag was the November project at Eddie's Quilting Bee's sewing club. I finished it in under 5 hours (3 hours of class, plus another hour and a half or so at home last night. Not bad when you consider how much of that time I spent using the seam ripper instead of the sewing machine.
I picked out Dr. Seuss fabric. How fun is this?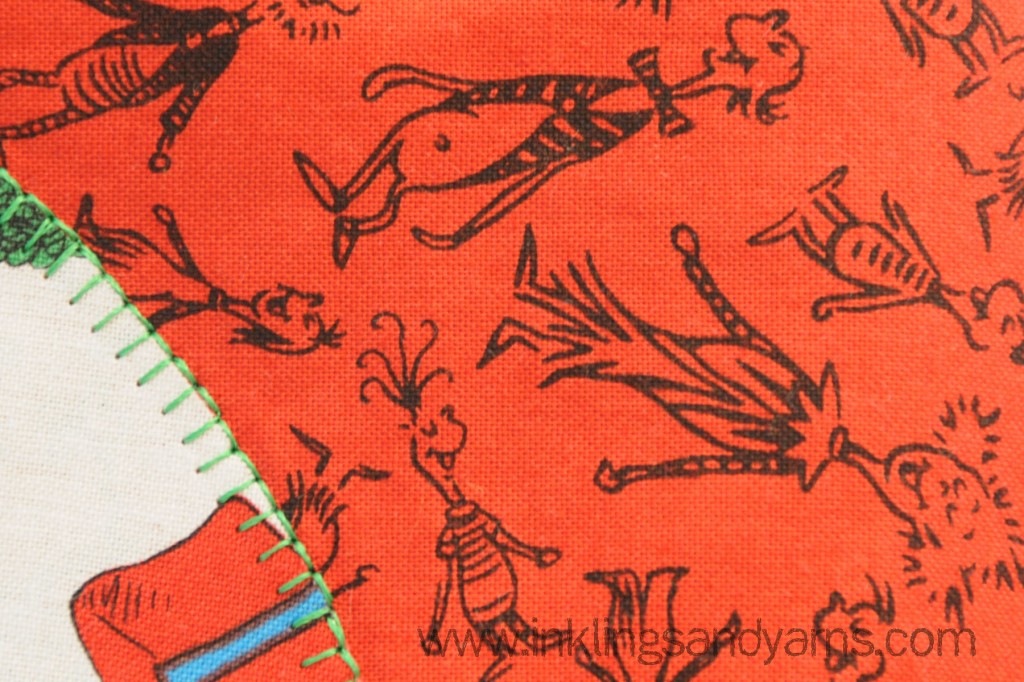 There was a lot of learning packed in this one little bag: using interfacing, lining, and applique to name a few. I had an easier time with some things than others. For example, I cropped the mistakes out of the picture above, and ended up with about 2 inches of blanket stitch I was willing to show.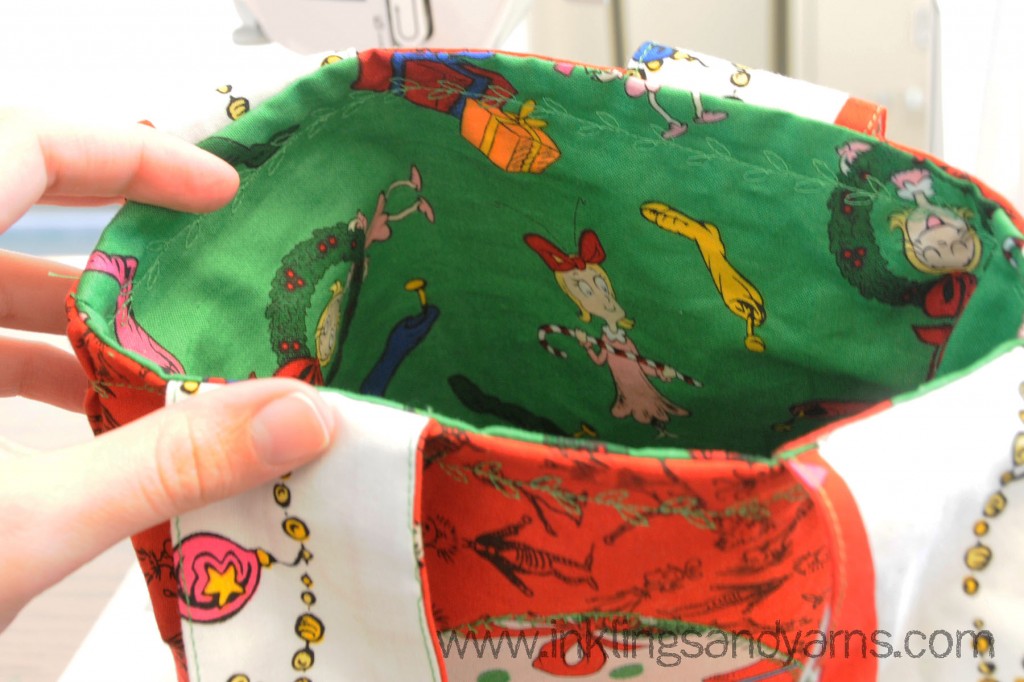 I was pretty proud of my star stitch smile, but don't look too hard at the decorative stitching around the top of the bag. Though, it does make me want a machine with more decorative stitches. Eddie's gives you the full price of your machine back on an upgrade in the first year…hmm.
All in all, I'll call this a solid first attempt. I'm definitely enjoying myself, and looking forward to buying more fabric getting more practice.