A couple months ago, we got a new product at Memories Live On called Mica Color. It's an iridescent watercolor paint that comes in pallets of 10 colors. I spent some time experimenting with the Vintage pallet, and I love them.
Here are, of course, a couple more cards from my recent series of Glitter Ritz classes.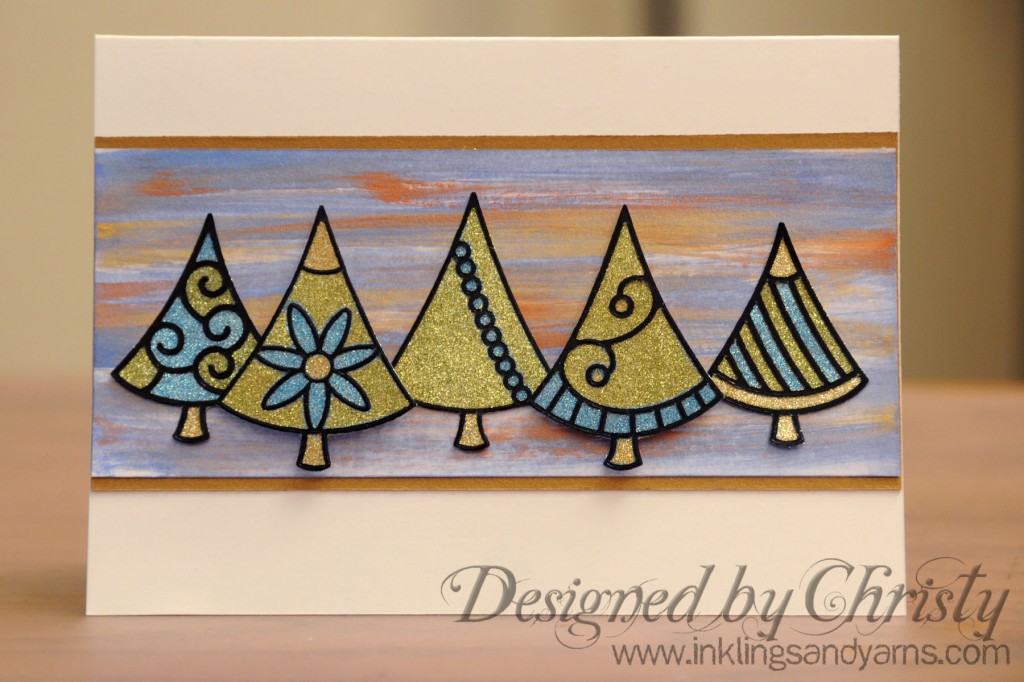 Here I used Champagne, Sky Blue, and Kiwi Green Glitter Ritz for the trees, but the background is the part I really love. I layered blue, gold, and copper tones of Mica Color with wide brush sweeps to create a sunset background. The paint is very smooth and applies easily. Paper will curl a bit, especially if you use a lot of water, but it straightens right out with a heat gun.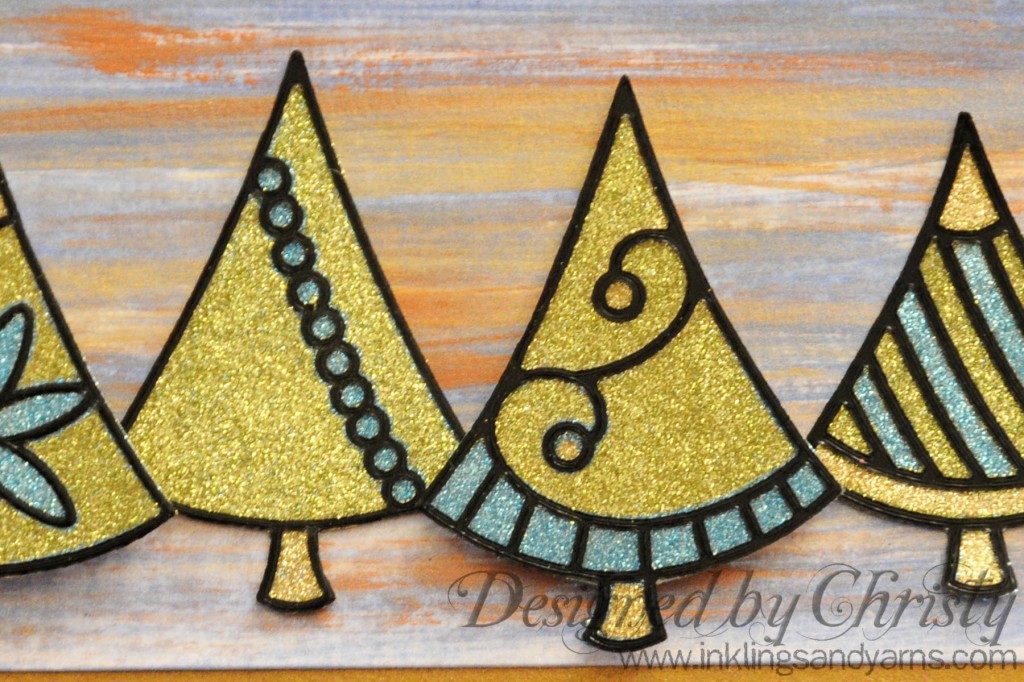 For this one, I put my Peel-Off sticker on a piece of transparency and used the paint to color it in. This technique takes some patience. The paint wants to bead and pool instead of nicely flooding each space. Next time, I'd lightly rub the transparency with a sanding block to make the paint stick better.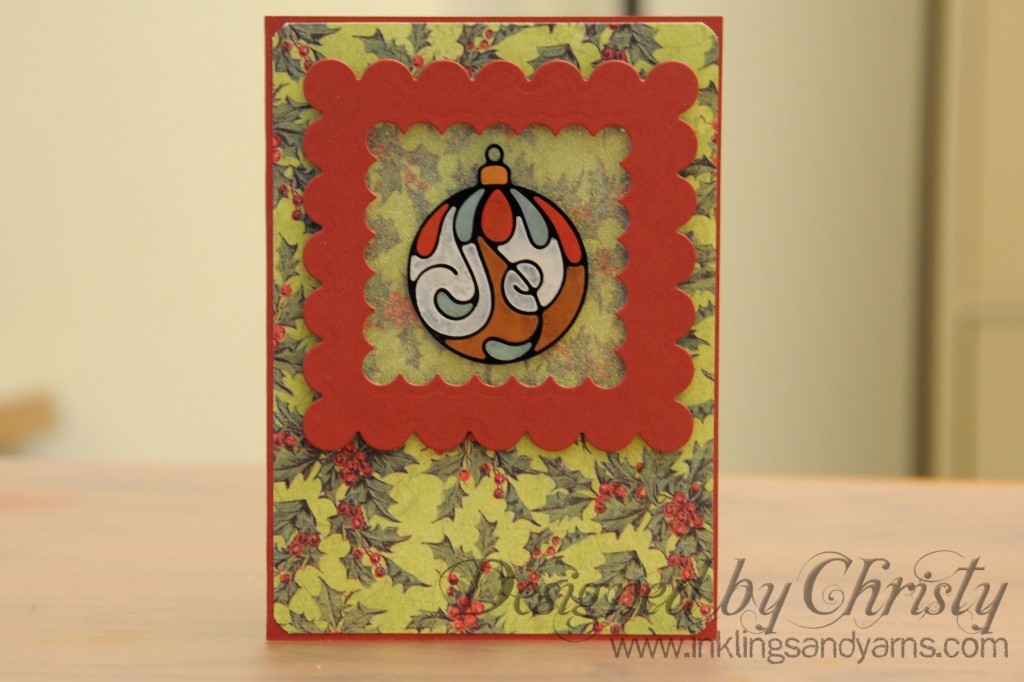 This is actually the back of the transparency–the sticker and paint are on the side facing the background paper. I found that the colors looked a little more even through the opposite side. Since I used a black Peel-Off, the sticker looks the same even though you're looking at the sticky side of it. (This won't work with silver or gold Peel-Offs, because the back side won't be the same color.)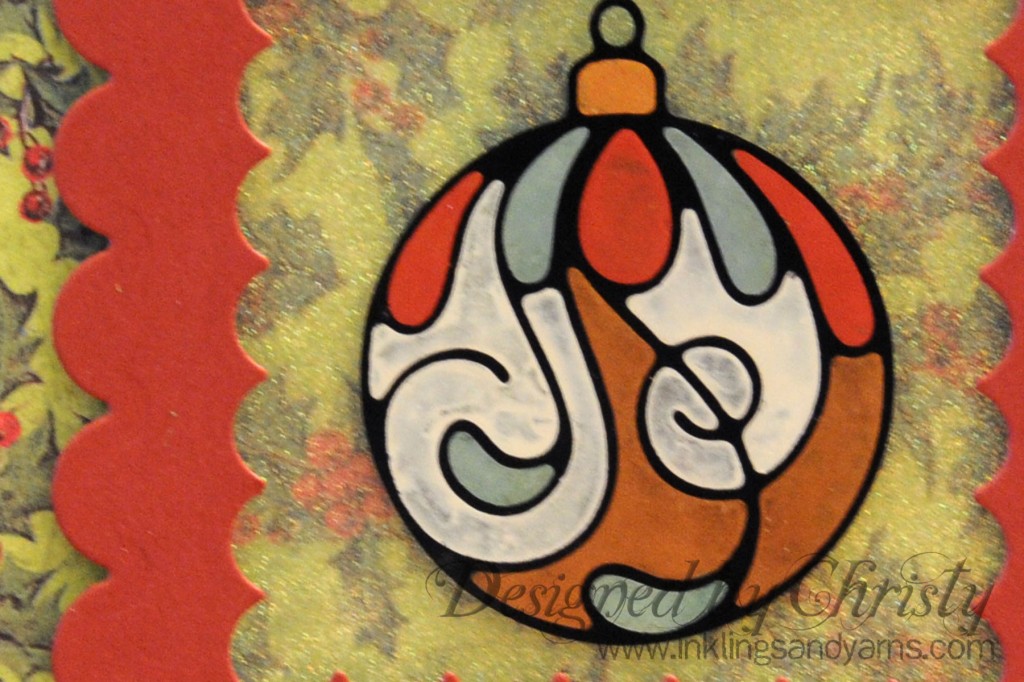 And notice the glittery look behind the ornament? I covered the background paper with Be Creative Tape and poured on some Highlight Glitter Ritz. The Highlight colors are transparent, so you can still see the paper design behind the glitter. This is my favorite easy way to add a little sparkle to an otherwise simple card.