I have my second sewing class tonight. Last week we learned how to thread the machine and fill bobbins. We also learned a whole whole lot about all the different threads and needles and feet and other accessories I need to buy that are available. Tonight's class will be exciting because we'll actually get to sew. Also I'll be able to buy some fabric for a couple of starter projects that I've been pinning. Boy oh boy! I can't wait to actually make something. I'm getting very good at filling bobbins.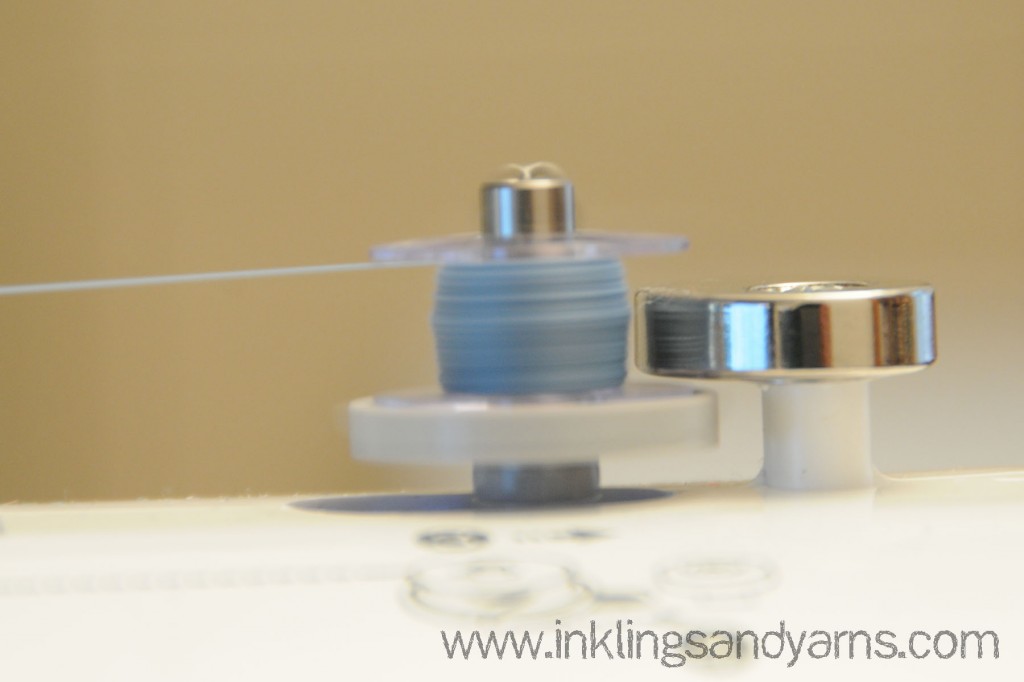 But believe it or not, that gets boring after awhile.
This weekend is going to be full of crafty fun. Saturday is the second day of MLO's Crop for a Cure, and I'll once again be teaching this awesome make and take. Sunday I'm teaching a Copic class in the morning, and Glitter Ritz cards in the afternoon. I'm almost done with the kits for the class, and I just finished typing up the instruction sheets for each card. Now I just have to design the cards for the other three Glitter Ritz classes I'm supposed to be teaching before Christmas.