I'm writing this from the living room of my grandparents'-in-law. Jesse, Herbert and I left San Jose on Friday evening and arrived yesterday afternoon. You might think three days of driving with a husband and a dog–while 6 months pregnant–would be a drag, but we had a great time. We're weird like that.
We learned that there's not much between Reno and Rapid City, and there are precious few Starbucks in Wyoming. Sunday was busy, though, with stops at Mt. Rushmore, The Badlands, and Wall Drug. And yesterday we got to see the World's only Corn Palace.
Here are a couple of quick pictures from my phone. I can't wait to share the real pics, which may be stuck on the camera until we get home.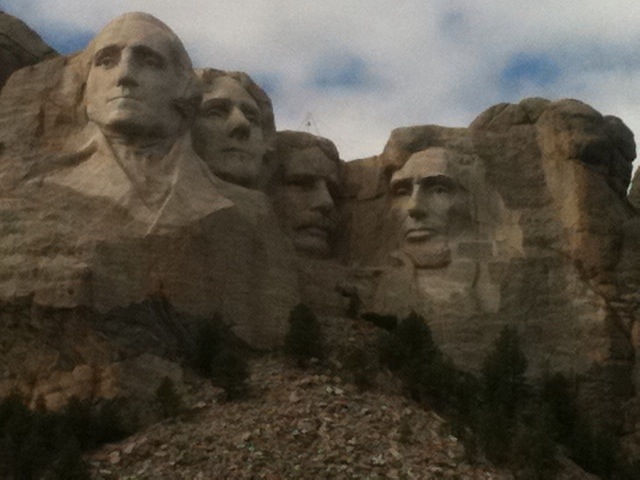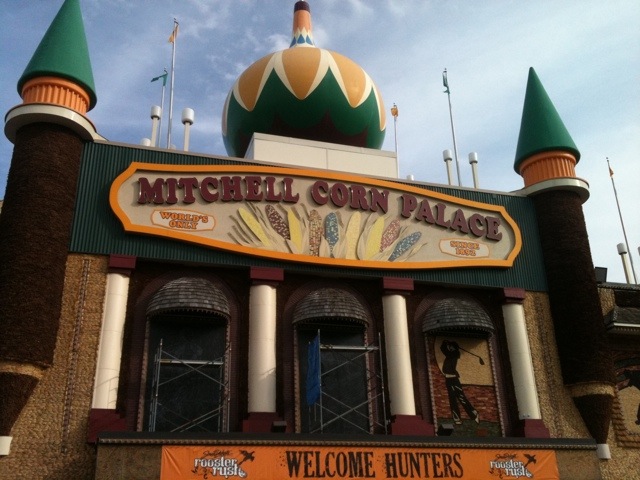 Sadly, I ran out of time and space to pack craft supplies, but Grandma Ruth tells me she has a well-stocked sewing room, so I may be sneaking up there…