Today is my parents' 35th wedding anniversary. Happy Anniversary, Mom and Dad! They're in Nantucket, celebrating. I hope when I'm married 35 years I get to travel as much as they do. Two weeks ago they were in Europe. 6 months ago they were on a cross-country drive. And now they're touring the northeast.
The traditional gift for 35 is coral, so I used that for the color inspiration on this card.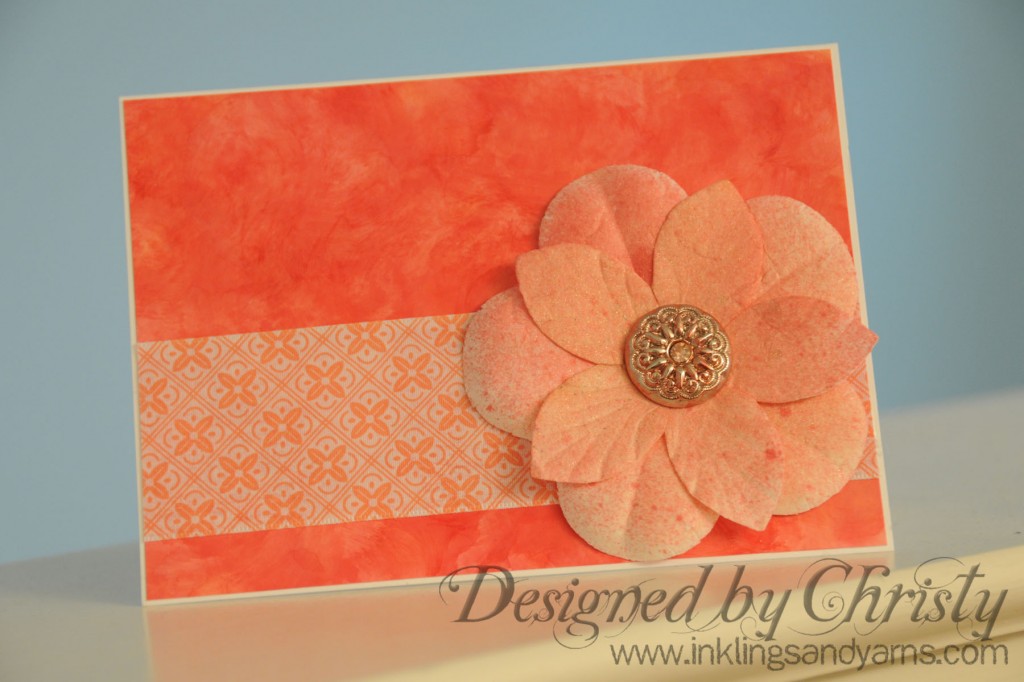 The background is made with Alcohol Inks on glossy paper. I haven't done this in awhile, so it was fun to get all my inks out. I used Red Pepper, Mountain Rose, and Lemonade with a little bit of Pearl mixative. I also used a little Mountain Rose to "age" the button I used for the middle of the flower.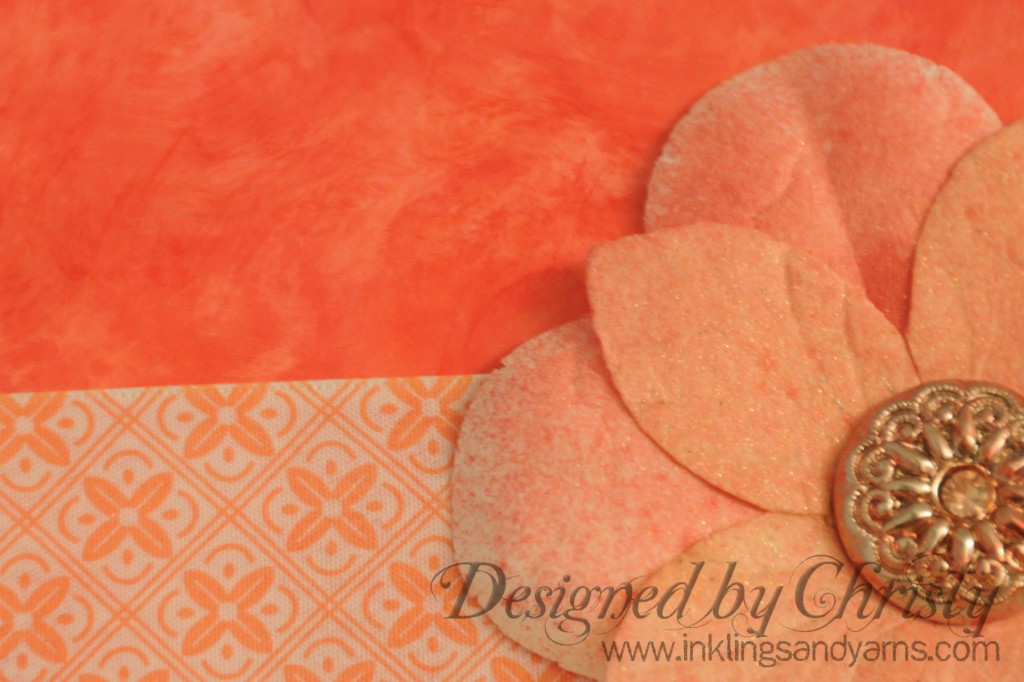 The flowers were sprayed with Glimmer Mist. Just 1-2 spritzes of Scarlet on each, then several spritzes of bronze to get the nice light pink/coral shade. The ribbon is from Martha Stewart, but it's very old so I'm not sure if it's available anymore. It comes with adhesive already on the back, so it's very easy to work with.
PS. I decided to try InLinks for my supply list. Let me know what you think.