My sister turned 24 on the 7th. I didn't forget her birthday, I swear. You can check her facebook page. I did get a little behind on my card-making though. But it's done now, so here it is.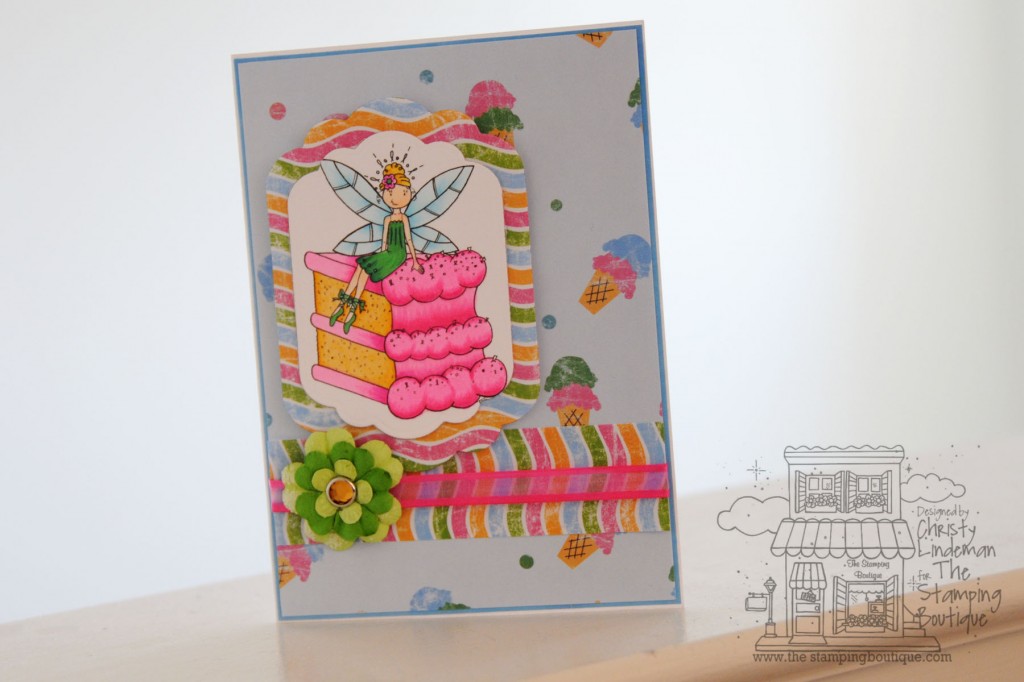 I used Cynthia on Birthday Cake from The Stamping Boutique, and I also made sure to follow the recipe for this week's challenge.
That is:
4 Colors (Pink, Blue, Green, Yellow)
3 Embellishments (Ribbon, Flower, Brad)
2 Patterned Papers (Ice cream cones and Squiggly lines)
1 Digital Image (Cynthia!)
Head on over to the TSB blog to see the other DT designs, and submit your own! If you use a TSB image you get two entries, and if you win, you can choose 3 free digis from the store!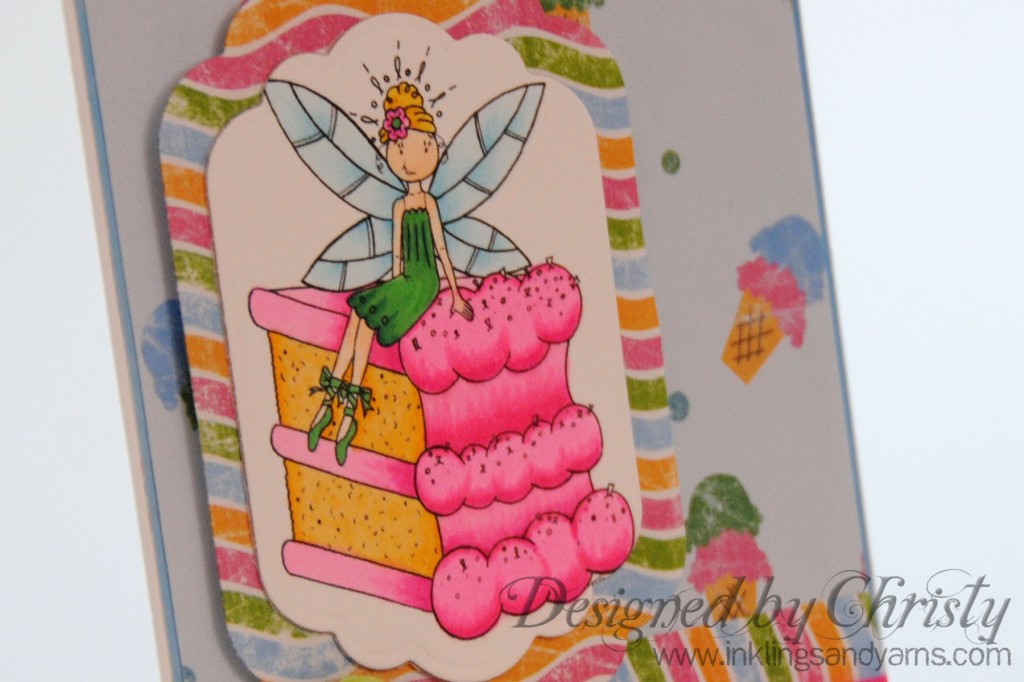 To color Cynthia I really wanted to stick to the 4 colors in the paper. Luckily with Copics, you can almost always find a perfect match: I used RV02, 04, 06; Y32, 35, 38; B0000, 00, 02; and G14, 16, 19.  (I also cheated a little and used E000 and 00 for her skin, and Y13 and YR21 for her hair.) The die cuts are Spellbinders Labels 11.
Anyway, happy belated birthday, Laura. Have fun on that trip to London, Paris, Belgium and Amsterdam that you went on without me. I hope you get to visit some really horribly boring museums.