This cute, simple, easy card is next Tuesday's make-and-take at Memories Live On.
3 pieces of paper, 2 stamps, 1 distress ink pad, and 1 paint dabber are all you need to create it.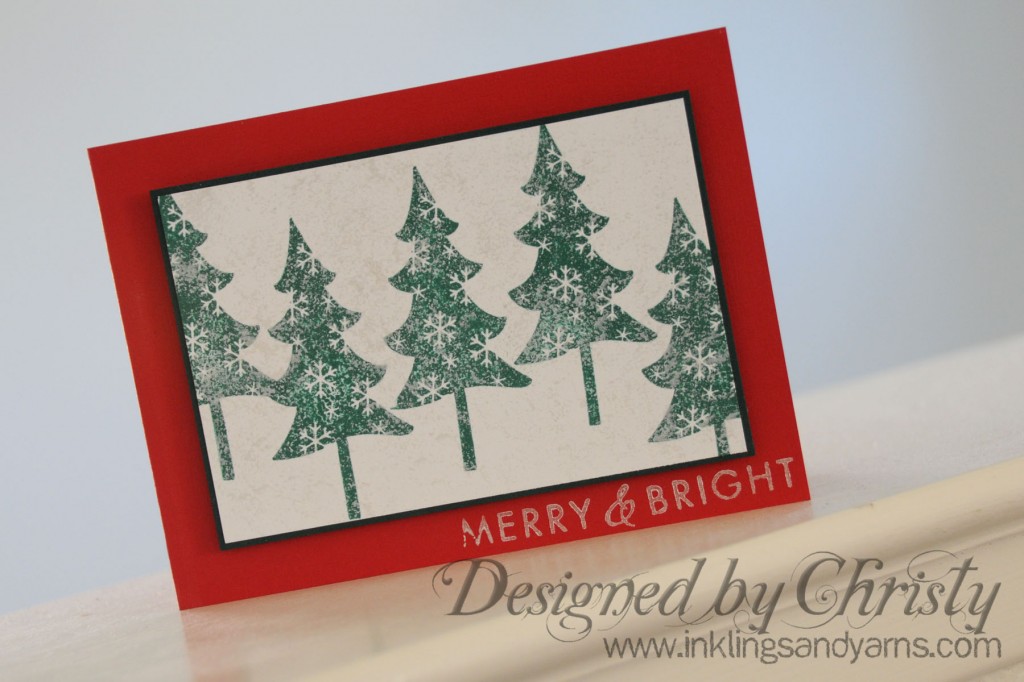 I have an unnatural obsession with Christmas trees. Stamps, stickers, papers, I need all the trees I can get my hands on. I love this one from Hero Arts because it's a nice classic shape with a little whimsy. And snowflakes are my other favorite Christmas embellishment, so this one is a twofer.
You can't see it in the picture, but I used a Pearl paint dabber instead of white to give the "snow" a little extra glimmer.