I briefly posted about these last week. The masters of marketing at Ranger have created huge demand for 3 new Distress Ink colors (including a 9th shade of brown) by selling them as a limited-release set.
What can I say? I'm a sucker for great marketing. But really, I'm a big fan of these three colors. Distress Inks can tend to be on the drab side, but the orange (Ripe Persimmon) and purple (Seedless Preserves) in this set are very juicy and vibrant. Even the brown (Gathered Twigs) is different enough from it's 8 counterparts that it's worth having. It's it's nice and dark, but not quite as gray as Walnut Stain. It has a very nice, chocolatey shade.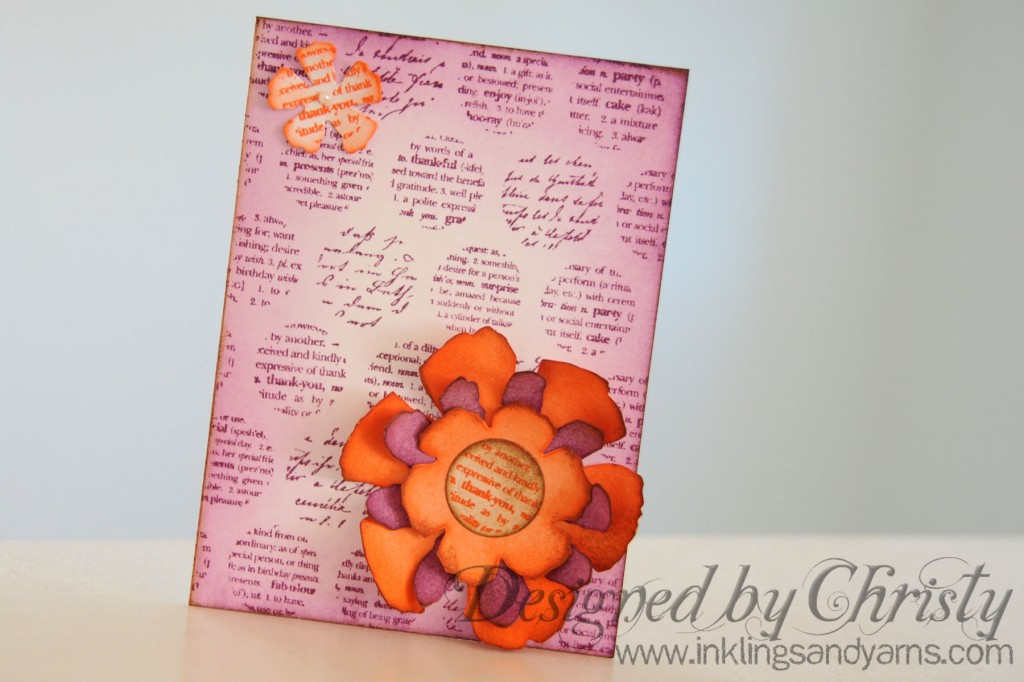 I used the three together to make this simple little thank-you note, and I love the effect.See how bright they are?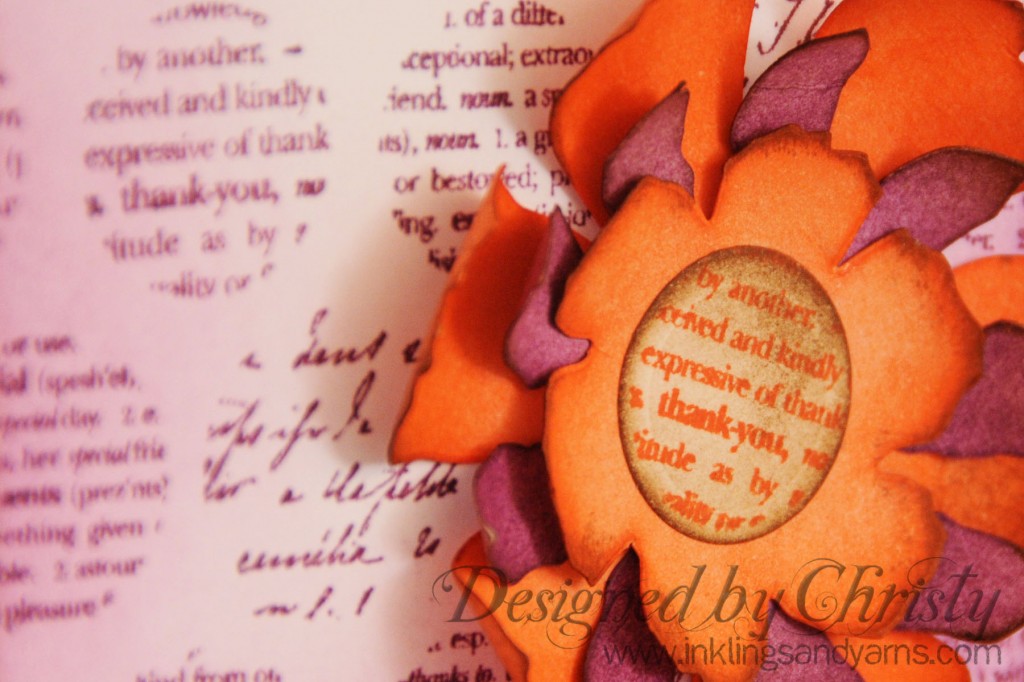 I used the Word Pops stamp from the new Hero Arts Cling Pop line. You think it's just a plain old background stamp, but two of the little circles "pop" out so you can use them as individual stamps as well. That made it super easy to stamp the little flower and the center of the big flower.