I'm teaching a series of 4 (maybe 5) Glitter Ritz Christmas Card classes at MLO this fall. That's a total of 12 (maybe 15) cards that I need to come up with in rather short order. Here's one of them: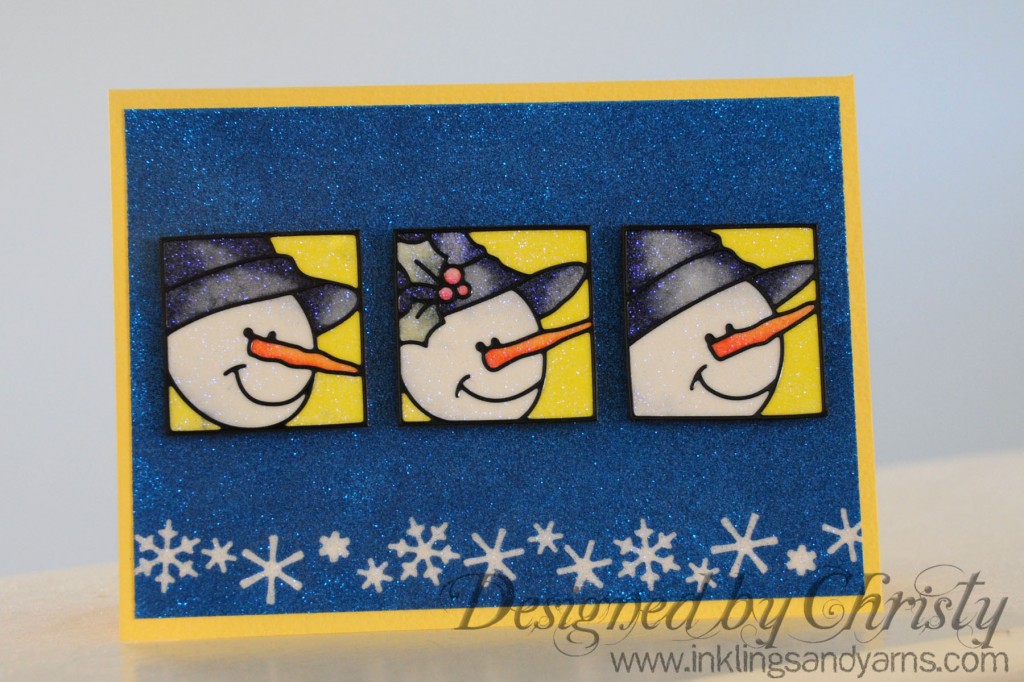 I like working in non-traditional colors for Christmas. Not that there won't be plenty of red and green represented in the class, but every once in awhile you need to give your eyes a break, you know?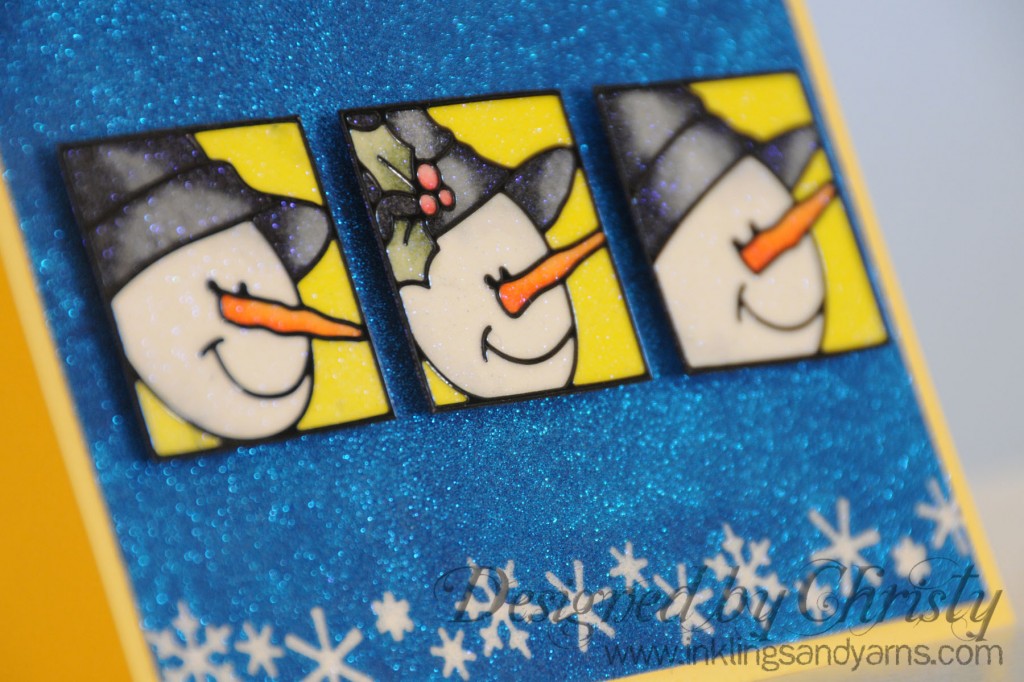 I think the little snowmen are so happy and cute. I might need to change the color of their hats for the class though. Blending all that black was not good news for my Colorless Blender.
Supplies:
Paper: Bazzill, Neenah
Glitter Ritz: Western Blue, Cool Highlight
Copics: YR07, G85, R35, C9, Y06, Colorless Blender
Other: Peel-Off Stickers, Be Creative Tape,
Challenges:
Creative Card Crew: Anything Goes
Scrap Creations: Winter Wishes
Ladybug Crafts: Anything Goes