Herbert cut her tail. For a normal dog, this wouldn't be a huge problem. But for a dog with an extremely high pain threshold, and an extremely low OMGTHISISTHEMOSTFUNTHINGEVER threshold, it's kind of a mess. Every wag sent arcs of blood flying.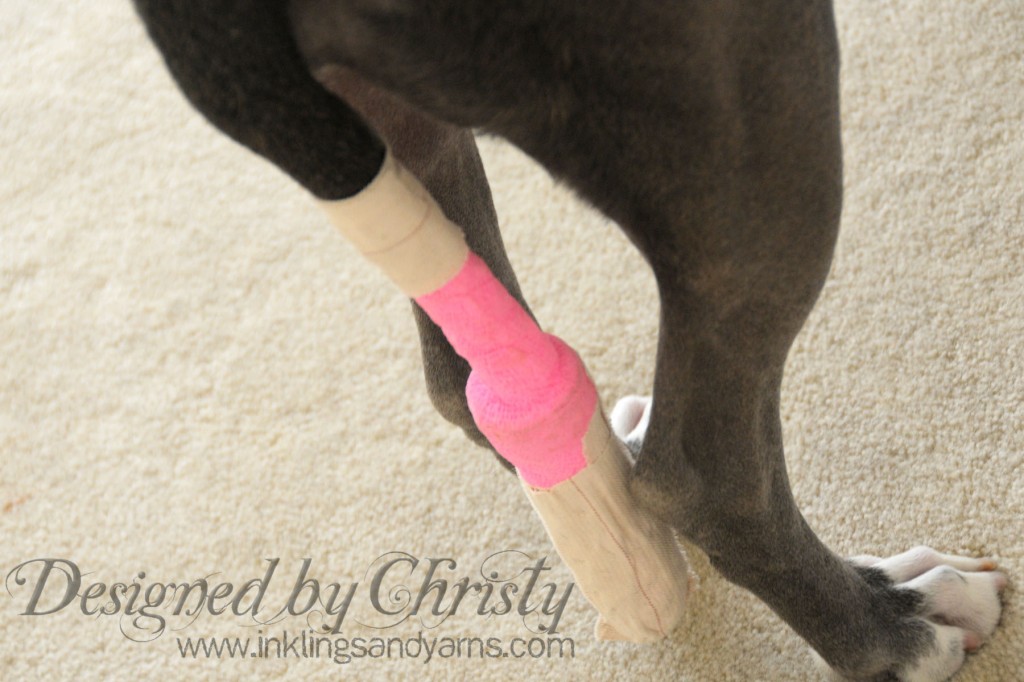 So she got it bandaged up. But of course, to her the bandage looked like a chew toy. And that's how she ended up in the cone of shame.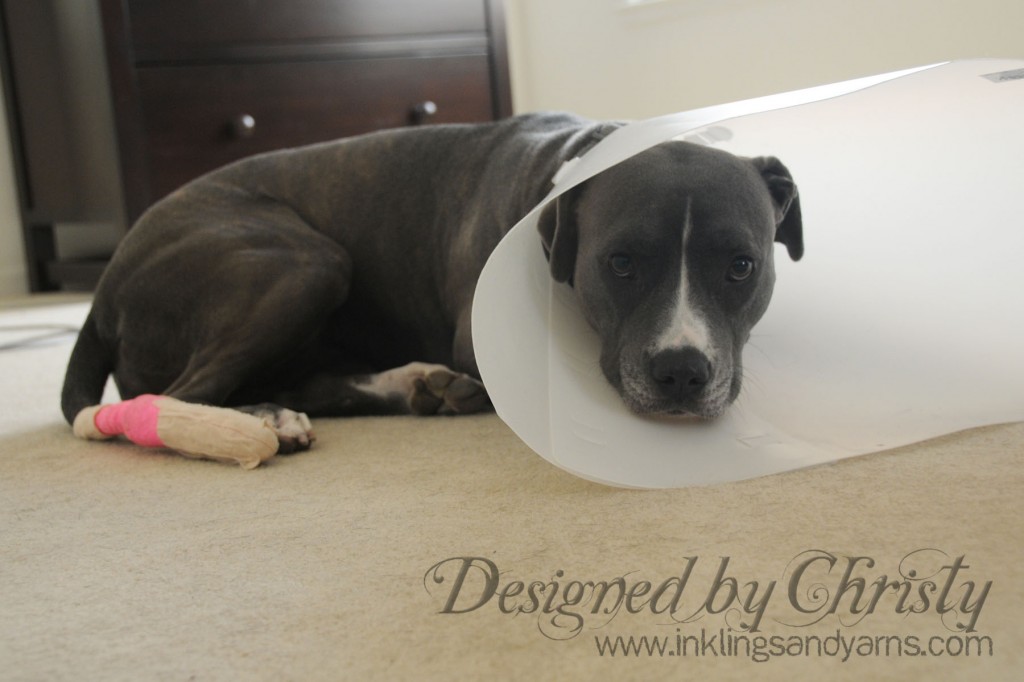 I have never seen anything more pathetic. Poor dog has given up on life. She'll walk 2-3 steps, then flop over like it's all too much for her. She couldn't figure out how to get into the car, and when I got her home she just stood and stared at the floor for a good 10 minutes. Now she's lying on the floor, letting out the occasional whimper of despair.
If she moves around too much, the cone gets stuck on things, like the carpet.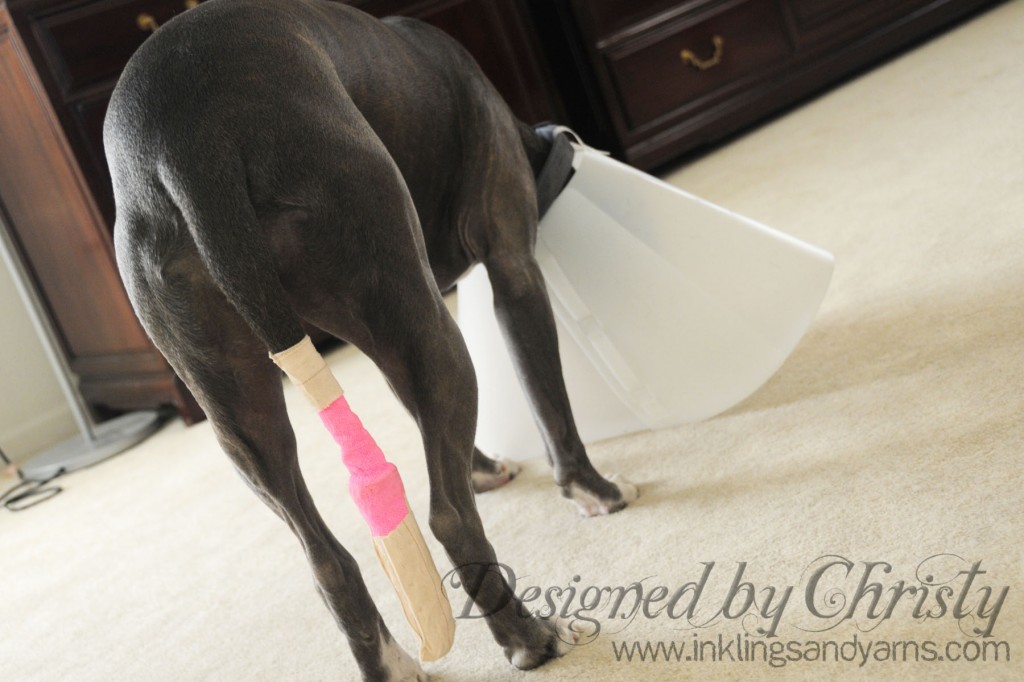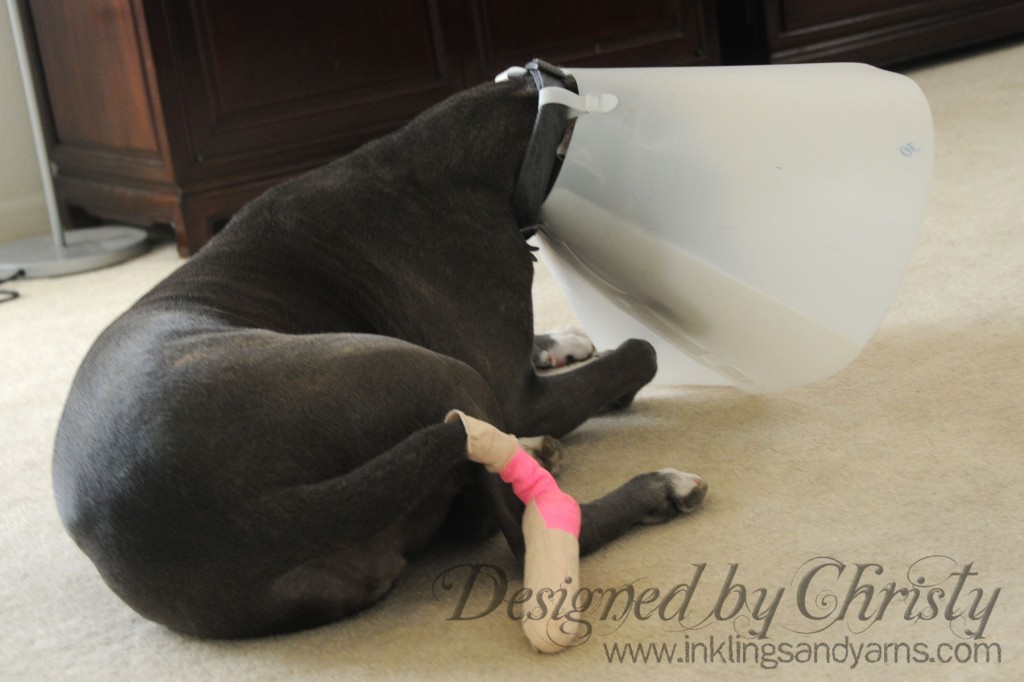 I should not be laughing so hard at this.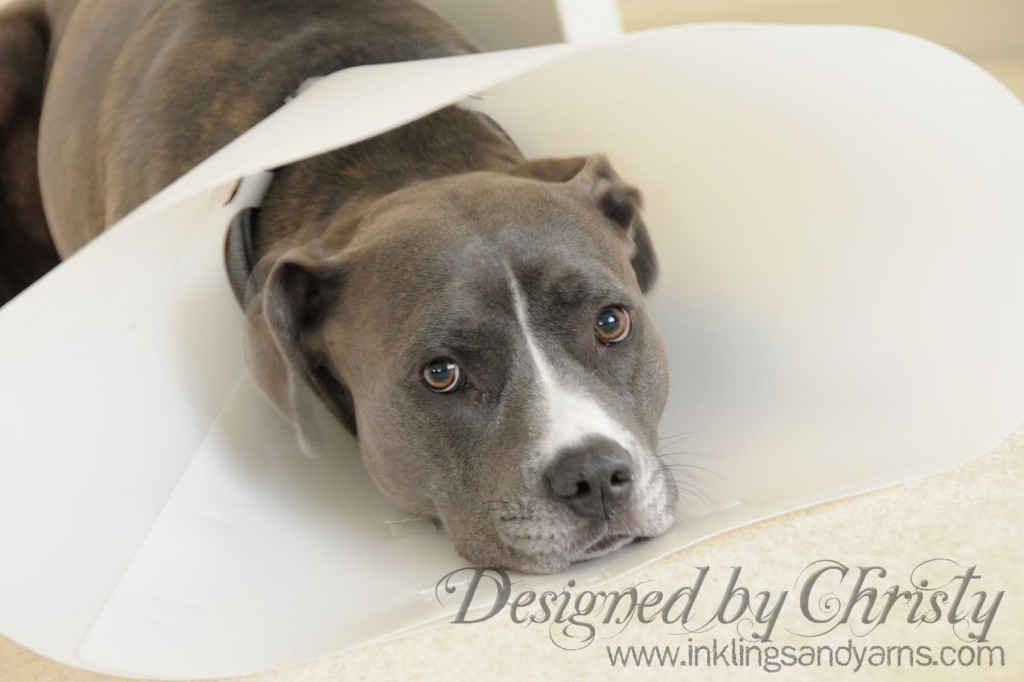 She will have her revenge.
PS. I do have a bunch of cards to post, and I'm going to need to turn these pictures into a sweet layout. So look forward to an active week!