Tattered Angels has a new line of chalkboard glimmer mists. They still sparkle, but the colors are a little more muted. Thumbs up.
Paper flowers are great for cards you don't have to put in the mail. And they are so much fun to spray, as long as you don't mind having multi-colored hands for a day or two. These were done with just 1-2 spritzes each.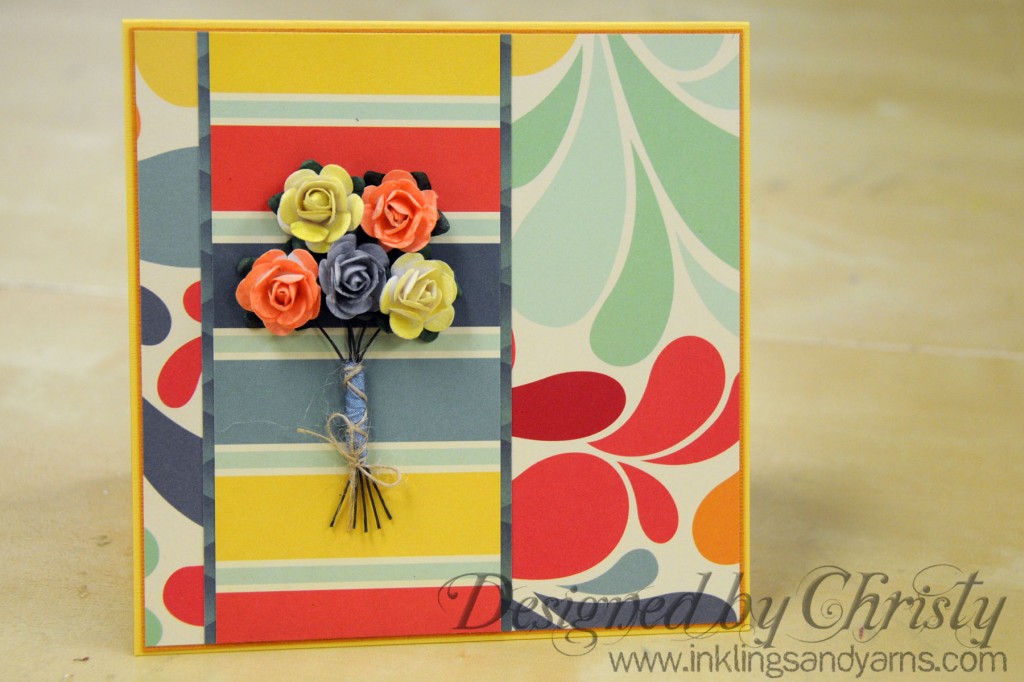 I love how nicely the spray colors go with the paper (Cosmo Cricket – Salt Air. Love love love.) Of course, when you have a color selection as wide as Tattered Angels does, you're bound to find a shade that matches pretty much every paper in your stash.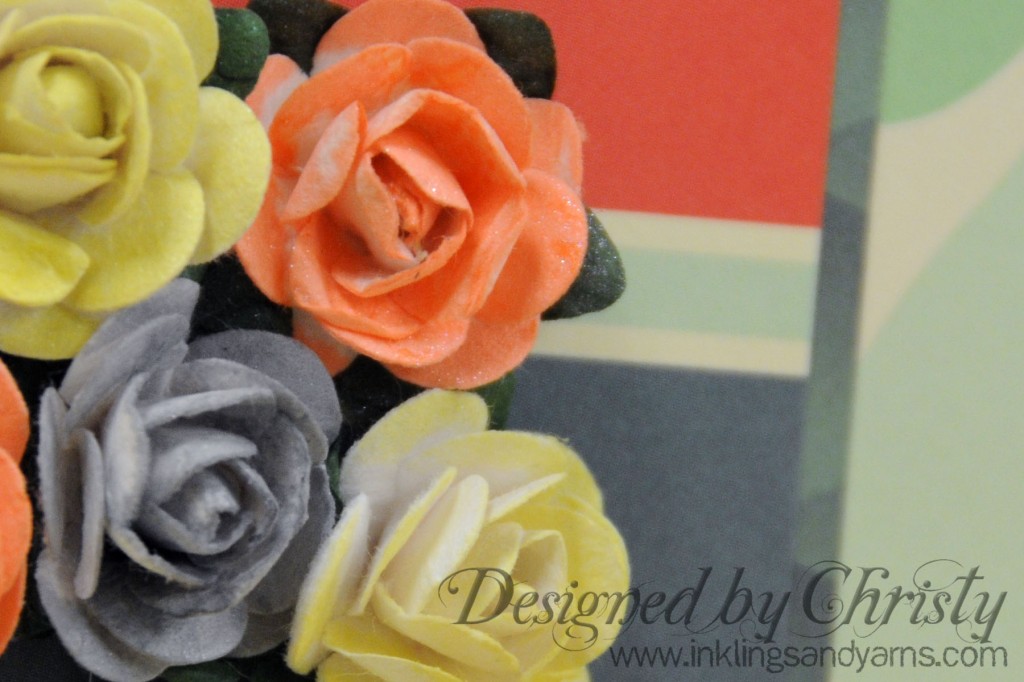 Here you can see just a little bit of that subtle sparkle. Shiny.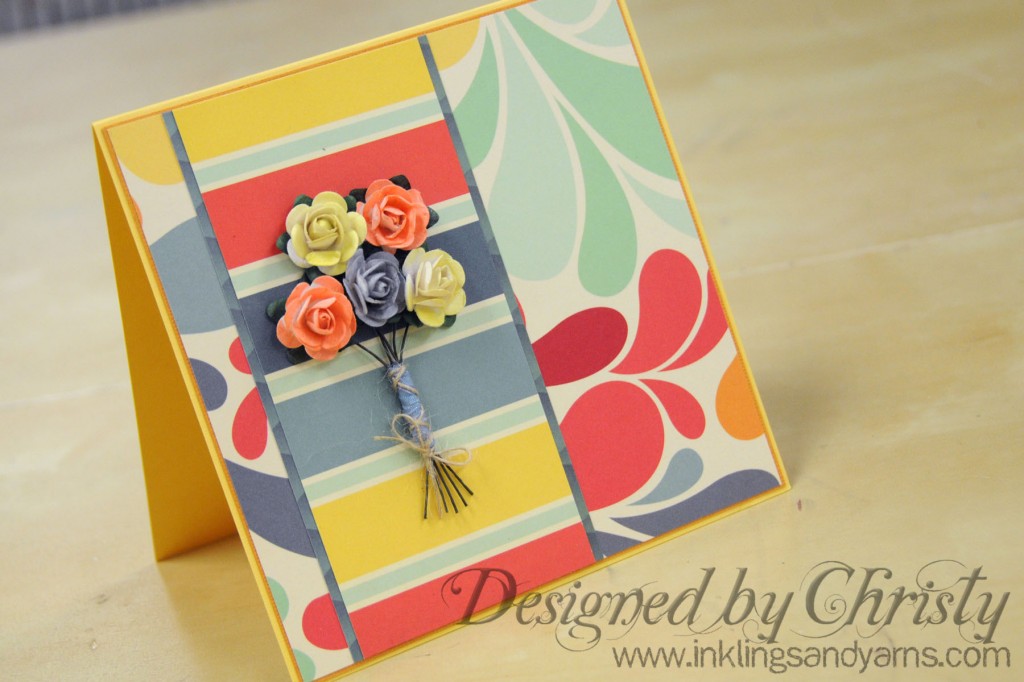 In other news, I'm trying to get back to posting every weekday. So, you know, call me out on Twitter or something when I skip. I've been peer-pressured into doing Project 365 starting on September 1. Since I already take pictures of either my cards or my dog every day, I have a feeling it won't be much different from this, except it will force me to produce on a more regular basis.
Oh, and on Thursday, we're going to have the last in a series of rather stressful tests on baby Alfred (or Alf, as my sister has unfortunately taken to calling her). Whatever your preferred method of sending good energy into the universe–thoughts, prayers, distance reiki–would be greatly appreciated.