It has been so sunny and beautiful here for the past week. It's the kind of weather that makes me wish we had a pool (or, better yet, friends with a pool).
So what do I do? Make a card about rain.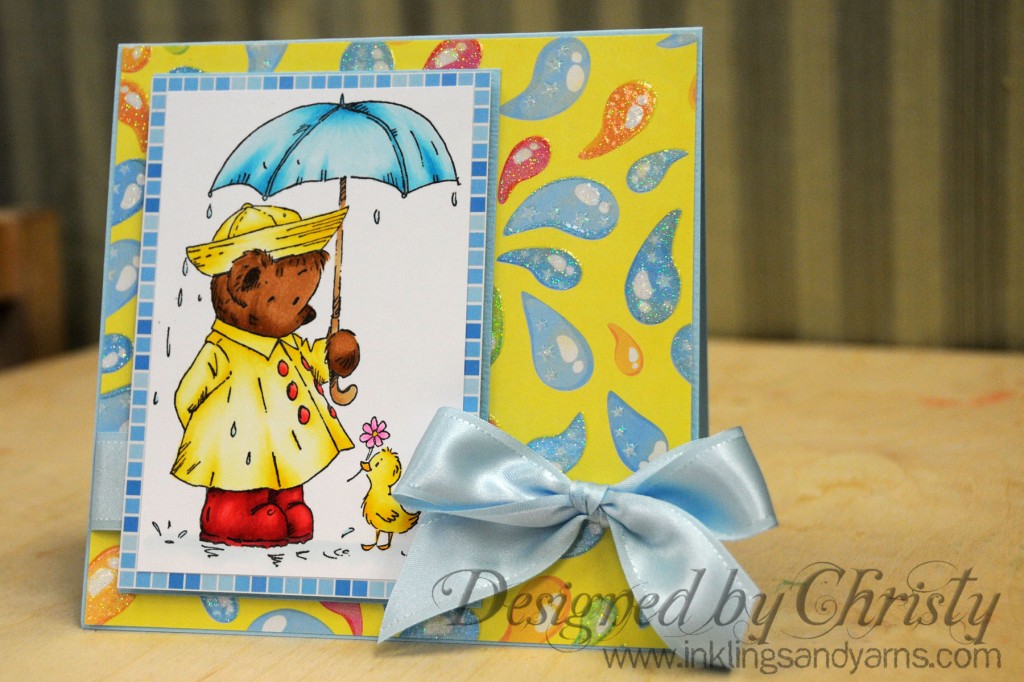 But look how cute that little bear and tiny ducky are. The image is "Sunshine in the Rain" from Penny Black.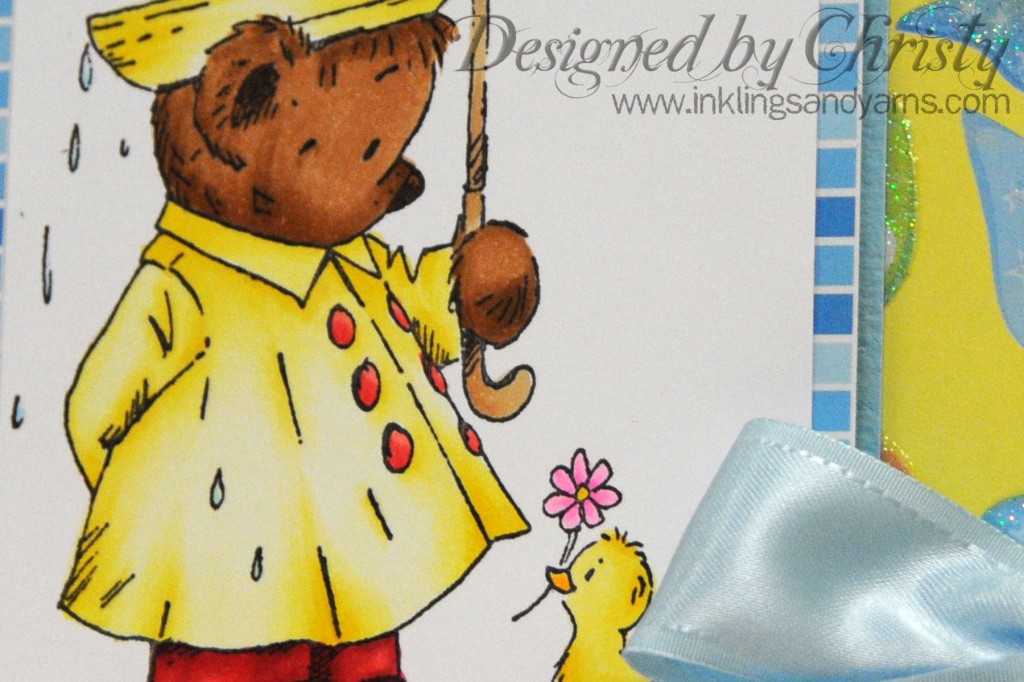 Can you tell my Y11 is in desperate need of a refill? I wish the raincoat was just the teensiest bit darker. I used R30s on the boots and buttons, Y10s on the coat, E30s on the face, and BG00s on the umbrella. There are also touches of RV00, Y30s, and E50s on the flower, duck, and umbrella handle.
The paper is Splash Fun from Best Creations. I like it because it sparkles. Ribbon is May Arts.
Challenges:
Crazy Challenge: Summertime
KB Cute: Something Cute
Paper Playtime: Summer