When I first made this card, I thought it was weird.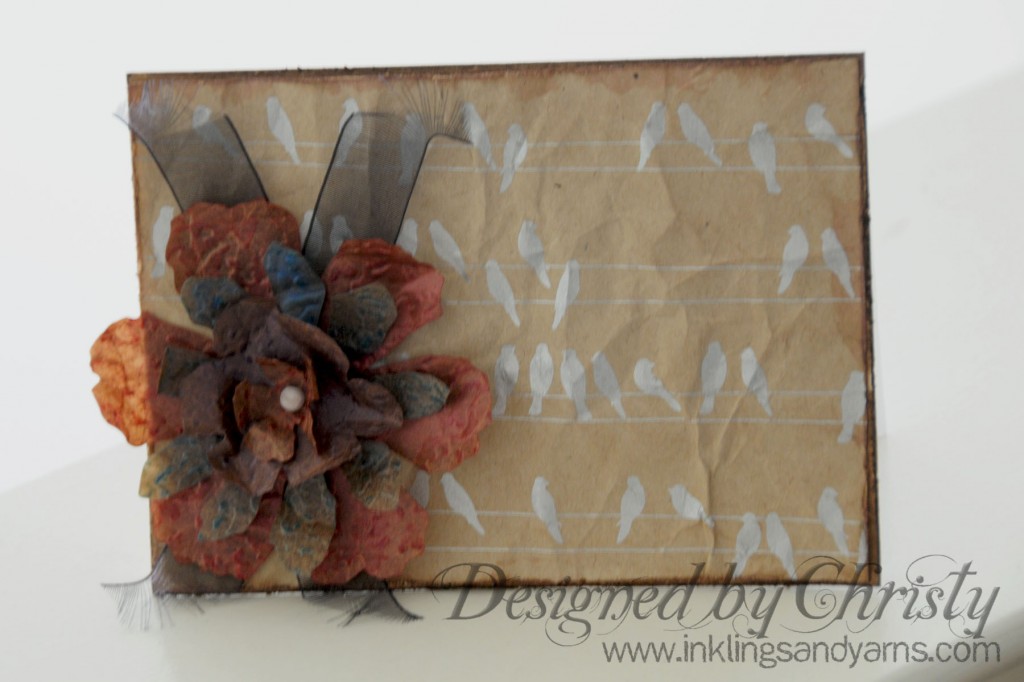 I still do, to a point. It's definitely not summery, and the whole crows plus crumpled paper plus lots of brown isn't quite my normal style. I was even worried about using this design for a make and take, because I didn't think our customers would like it. But I was wrong, and they loved it (or at least they told me they did).
I have to say though, I still think the saving grace was the technique (courtesy of Tim Holtz, of course), because this $#!% is FUN. At first, I have to say I wasn't quite convinced of the wonders of Kraft Glassine. It resists pretty much everything, including adhesive, and I can crumple regular paper just fine. But that was before I learned of the magical properties of its wax-like coating.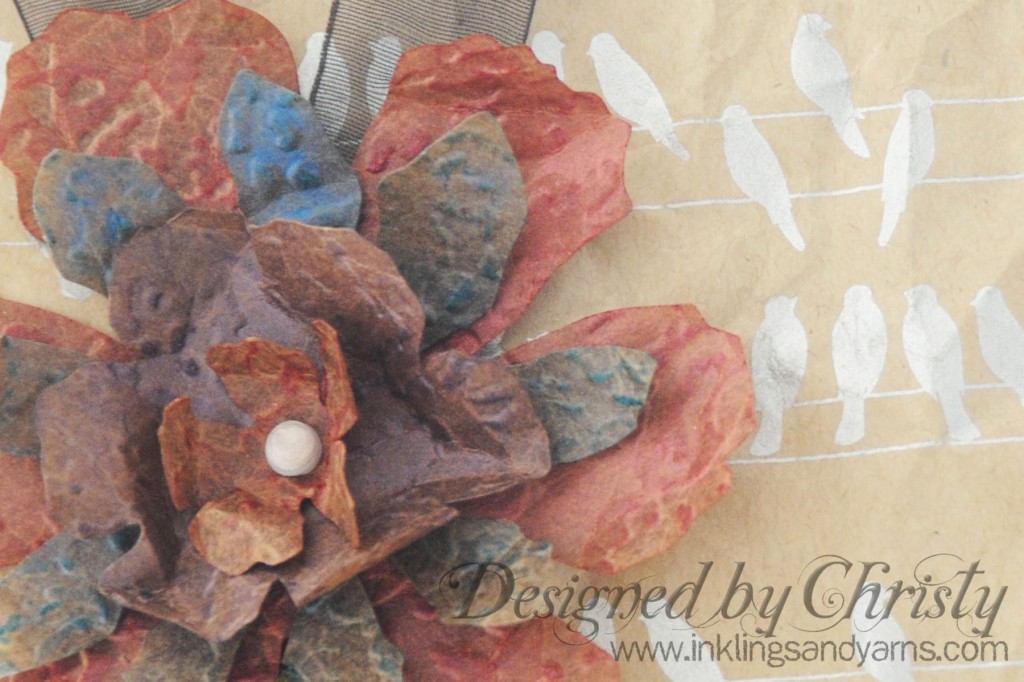 Out of the pad, Kraft Glassine looks like a greasy paper bag. It's thin, semi-translucent, and strong. And it's perfect for die cutting. I ran 7-8 sheets at a time through the Big Shot, and it cut like a dream. The coating also cracks a bit when you dry emboss or crumple it, which gives great texture. But that's not the magic.
I covered each different flower with a different color of Perfect Pearls powder, then hit each with a heat gun for about 5 seconds to set them. (The full tutorial is in the link above, but it's really just those two steps.) When you heat it, the coating on the Glassine absorbs the powder, so you don't have to do anything else to set the Perfect Pearls. The color just becomes part of the paper.
Easy? Definitely. Fun? Incredibly. Messy? Unbelievably. Don't wear white when you do this (and don't ask me how I know that).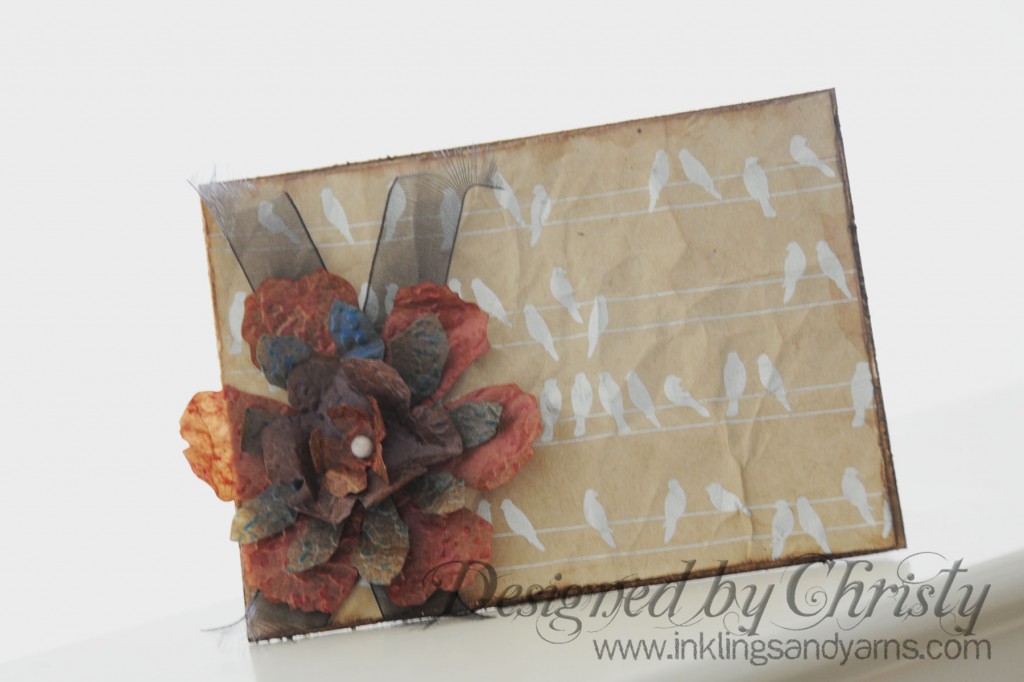 The background paper is from Hambly Studios. They have gorgeous screen printed papers. I am in LOVE with this one.
Oh, and one more thing. The flower is assembled AND stuck to the background with a metal brad. Remember when I said Kraft Glassine resists adhesive? You won't be taping or gluing with this stuff, so when you play with it, make sure to leave room in your design for staples, brads, grommets, or some other form of attacher.
Challenges:
Creative Craft Challenges: Pretty Blossoms=
My Time To Craft: Bird Watcher