I made this card to show off (and teach) my second favorite coloring method: painting with Distress Inks. We had great fun making these cards for Tool Time Tuesday today at MLO.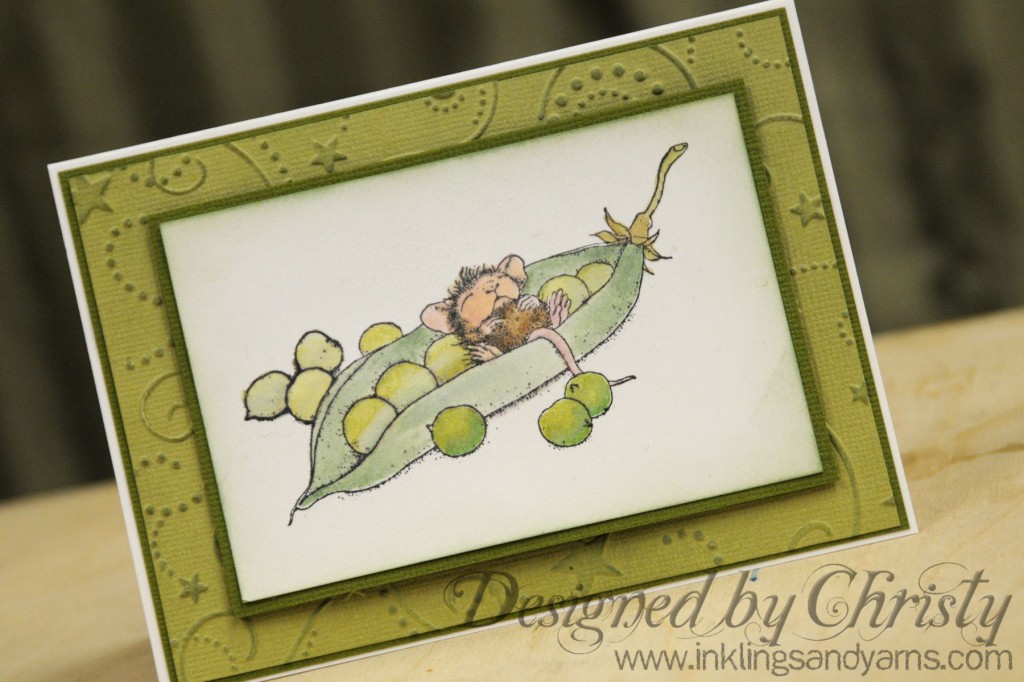 I know I've mentioned it before, but this method is as easy as smearing your ink pad across your non-stick craft mat, wetting a small paint brush, and painting away. I love it because it reminds me of those paint books I had as a kid. I wasn't allowed to use those often, because they were so messy…which might be why I enjoy it that much more now.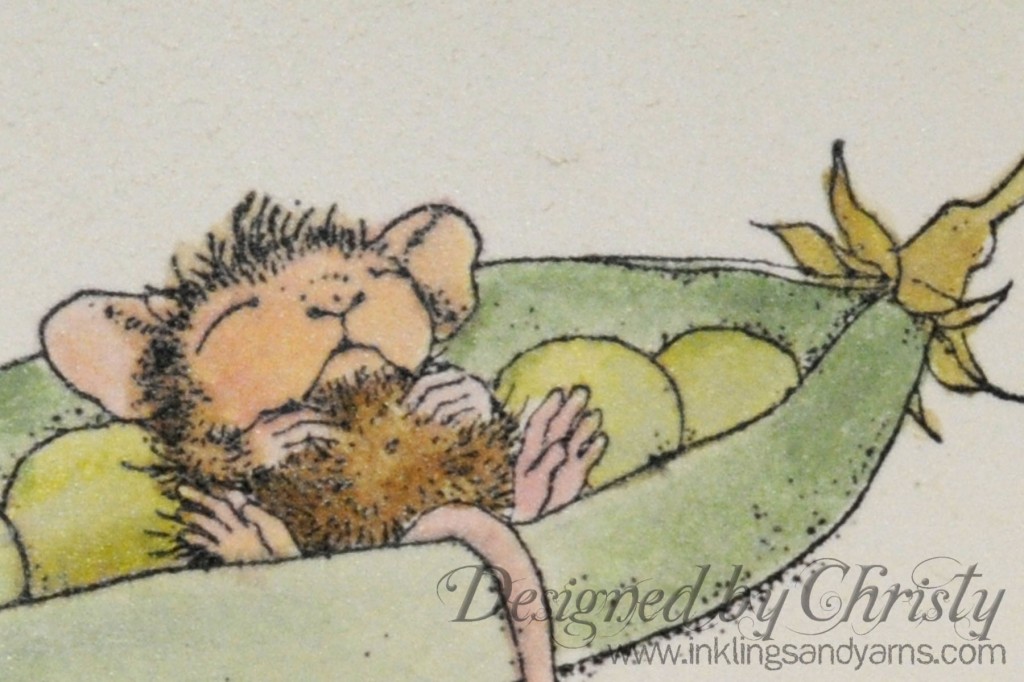 It's a less precise technique than coloring with Copics, but I love the soft texture.
The peas are painted with Peeled Paint and a little Pine Needles. The pod is Bundled Sage. Mouse is Walnut Stain, with a mix of Victorian Velvet and Antique Linen for his face and tale.
The paper is from Bazzill, and the embossing folder is Stars and Swirls (or something like that) from Sizzix. I used a little Peeled Paint to make the embossed image stand out.