What can I say, when I find a design I like, I stick with it. I love the simplicity of this, with the simple colored image in a prettily-shaped frame, and a soft textured background.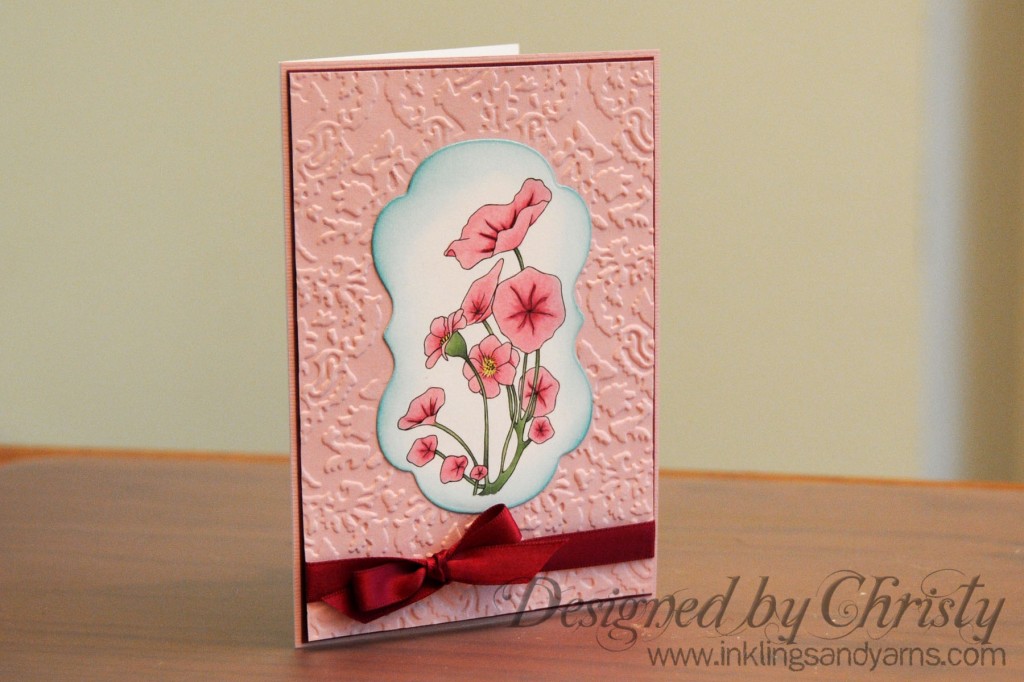 I used Flowers 1 from The Stamping Boutique for this one. Copics are R81, 85 and 89. Paper is Bazzill, Ribbon is May Arts.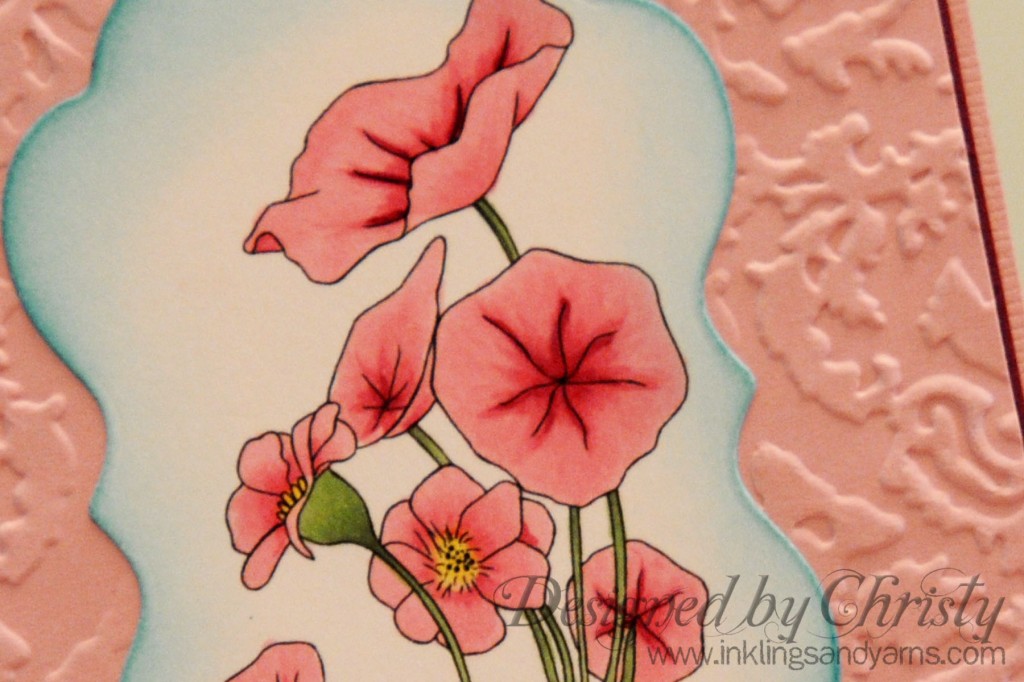 Sorry for the short post. It's been a long (and exciting) week, and my brain is only working at 78% of it's capacity, I think.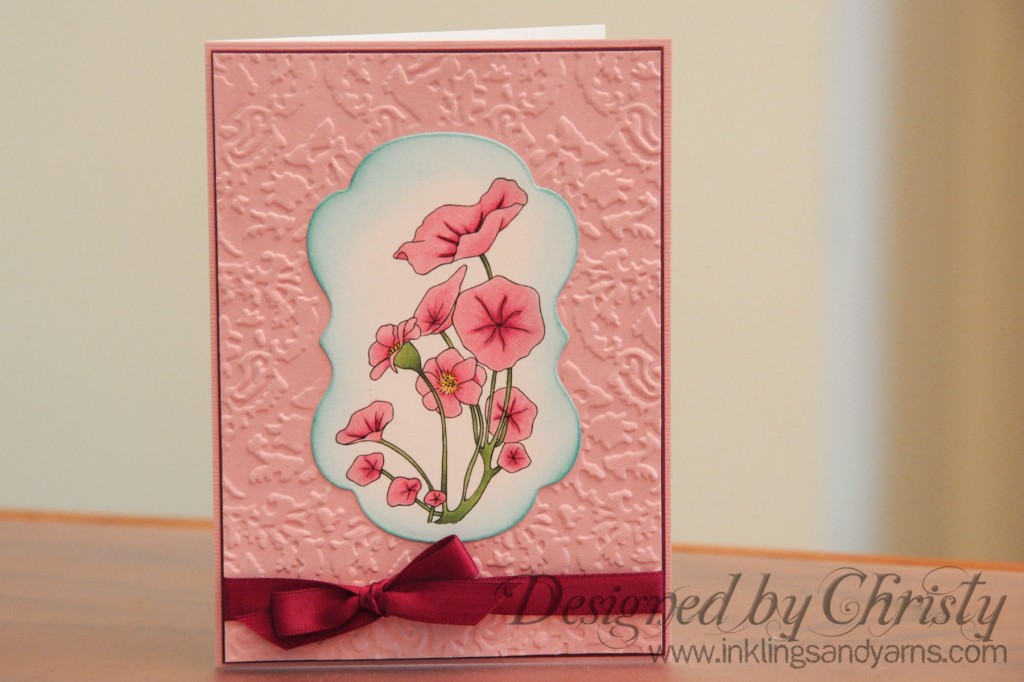 Remember you have until Tuesday to enter my giveaway (here). Maybe by Monday I'll finally post a picture of all the goodies I'm doling out.