Welcome to TSB's May Blog Hop! We're doing things a little differently this month. Since our DT is so big, we've split into two groups and are having two different hops. I'm part of Hop 2, which looks like this:
The Stamping Boutique
Stacie
Christy L <–You Are Here
Sara
Colleen
Jeannie
So, if you've just come from Stacie's blog, you're in the right place. If this is your first stop, or if you're lost, head back to the TSB Challenge Blog to get back on the right track.
Fun fact about me: May is my favorite month, and not just because my birthday falls in the middle of it. I love the weather, I love being outside, and I love the prospect of having the whole summer ahead of me. I think this May Pole image that we're all using today perfectly captures the fun and excitement of this time of year.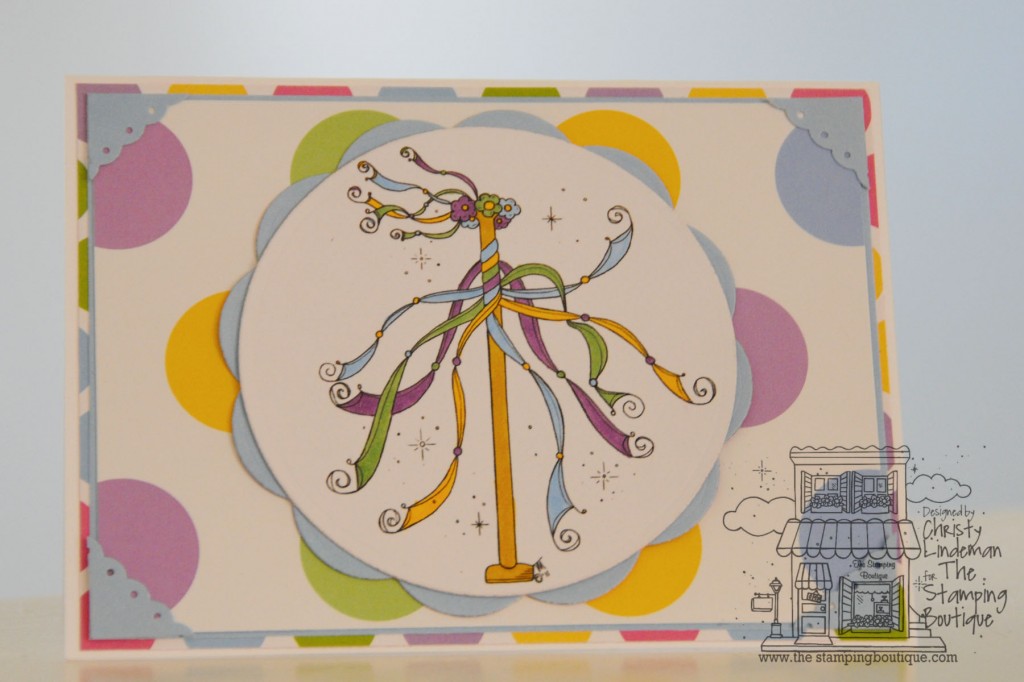 Even though I colored this with Copics, I decided to keep the colors flat to match my background paper. I used B21, Y35, G82, and V15, and I think they match perfectly.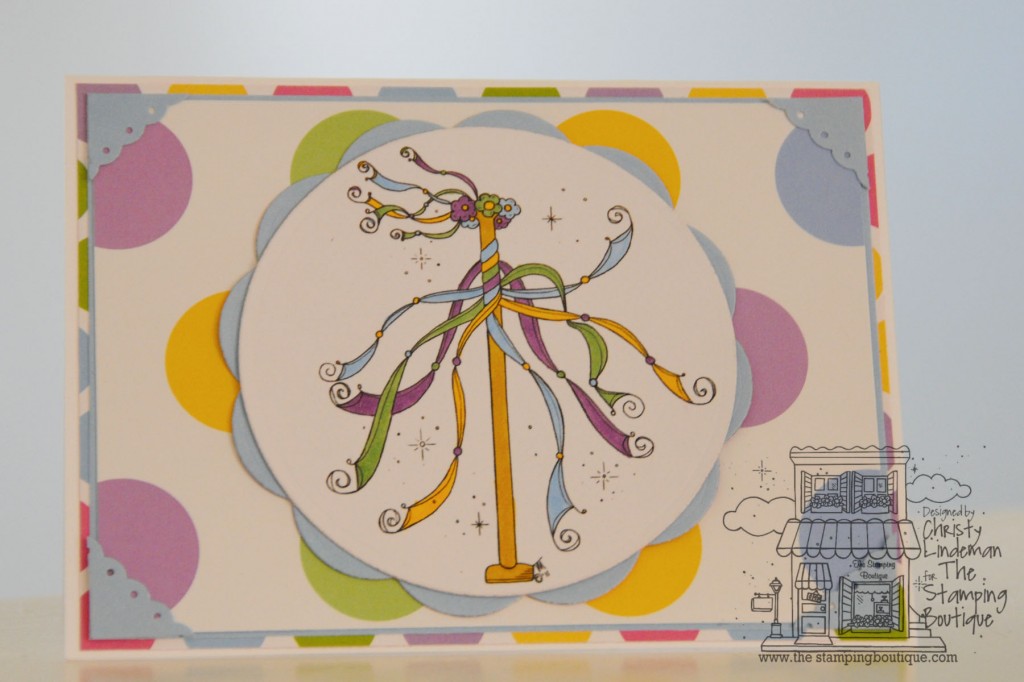 Now it's time to head over to Sara's blog. Her creations are always fantastic, so I'm sure she'll have something amazing for you to see! Happy Hopping!