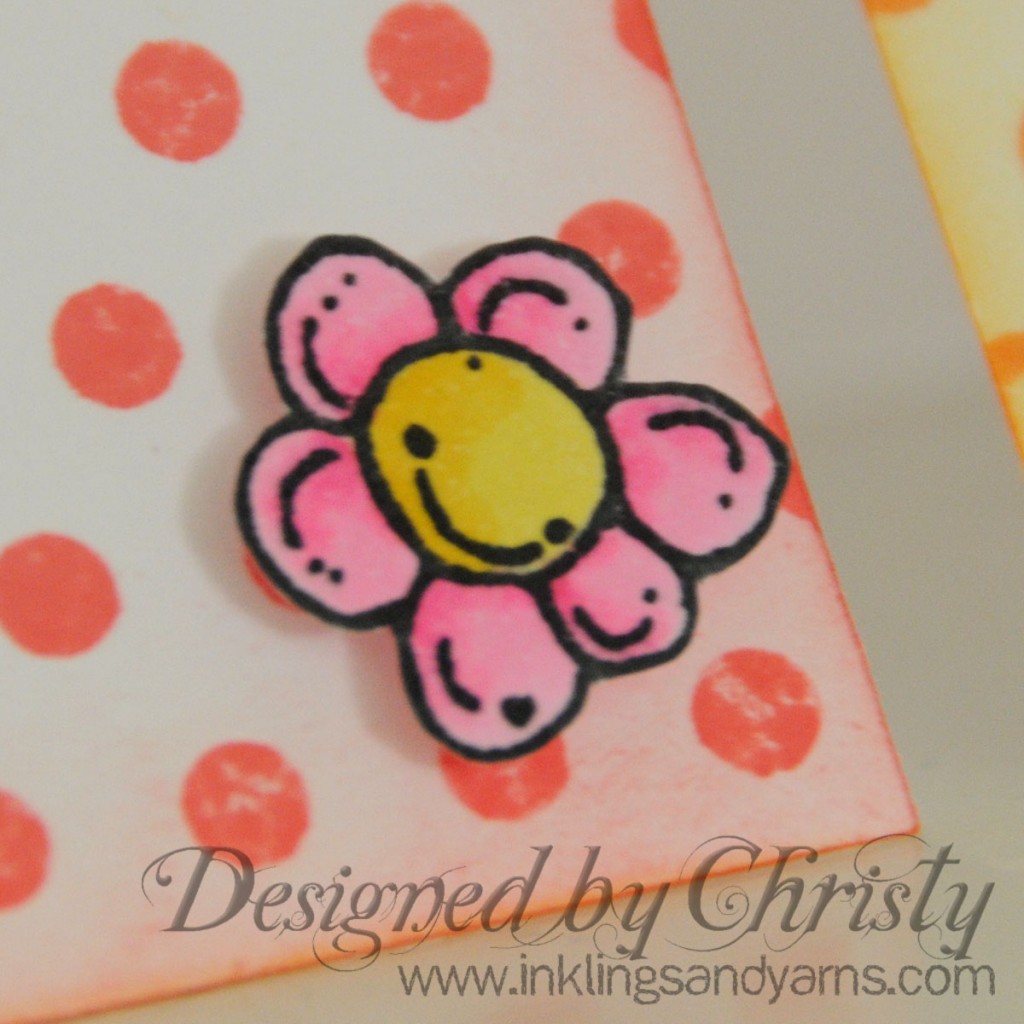 I briefly thought I'd lost this stamp, from Hambo and I was so sad. Doesn't it look like the little flower is smiling at you? It makes me so happy. I tore apart my craft room looking for it and I don't even mind the mess now that I have it back.
I've had so many happy little things happen over the last several weeks, and so little time to blog about any of them.
You may have noticed that I've been talking a lot about Memories Live On lately. That's because I'm working there. I put in about 2 days a week as a designer (in addition to the 3-5 days I'm there teaching or shopping), and I'm having so much fun. Not many people get to say that they LOVE their job. I couldn't for a loooong time, which makes it just that much sweeter now.
Just one of the things I love about it? Last week I helped a customer design and make graduation cards for the seniors in her daughters' piano program. We came up with a really fun card shaped like a grand piano (I wish I had taken pictures). Yesterday, she came back into the store specifically to thank me, and to tell me how much everyone had loved the cards. How nice is that? She didn't have to go out of her way, but the fact that she did made my day.
I also recently learned that one of my craft heroes, Irina of LaLa Land Crafts, was so taken with my 10 Cards/1 Stamp concept that she added a similar class to her May workshop. I'm inspiring the pros now. How did that happen?
And of course, I'm starting to collect prizes for my big giveaway at the end of this month. Don't forget to follow, like, and leave a comment on this post to join in the fun.