I love tiny stamps, like these music notes from Hambo. Sweet.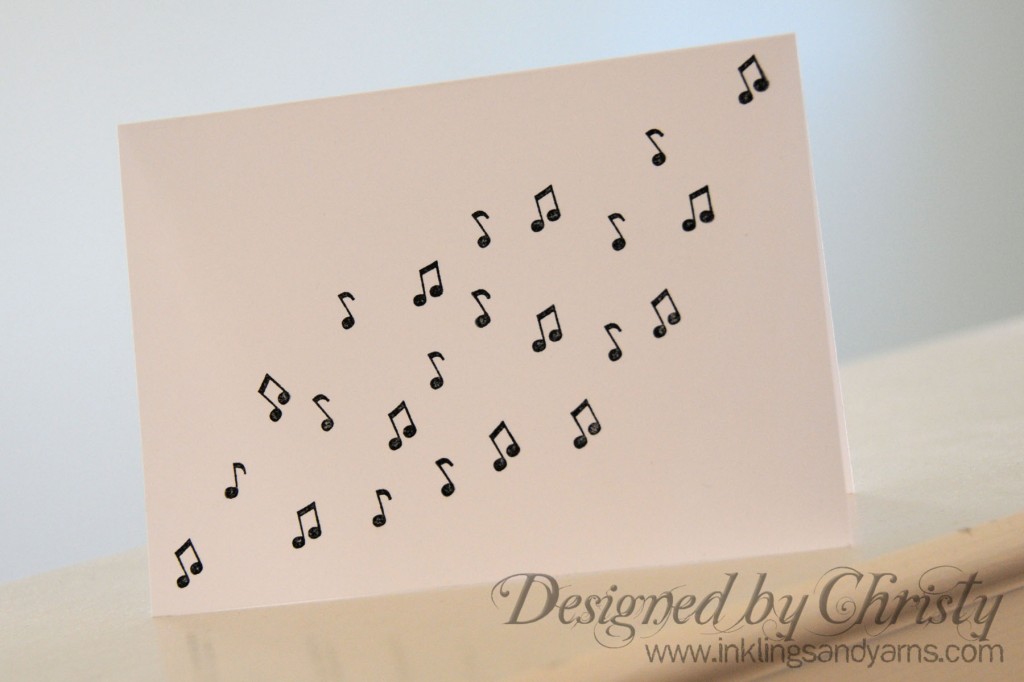 I'm only 1 follower away from 100. Will it be you?
The messier my craft room gets, the less I want to clean it. Same goes for the rest of my house.
Tomorrow is the first ever Dollar Day at The Stamping Boutique. That means you can get any stamp from the new release section for a dollar. Only $72 to have them all. As my mom would say, you can't afford not to buy them.

I'm having lots of fun collecting prizes for my big giveaway at the end of the month, but I'm still being cagey about what they are. Just another reason for you to follow. And don't forget to comment here.