Last week I was sitting at MLO, having one of those days when creativity completely escaped me, trying to come up with a fun, quick project to use for a make-and-take. Lucky for me, about halfway through the day we got a shipment of brand new letterpress plates from Sizzix. I love doing make-and-takes with new products (because I love playing with new products).
So I opened one up and started playing around, and eventually came up with this: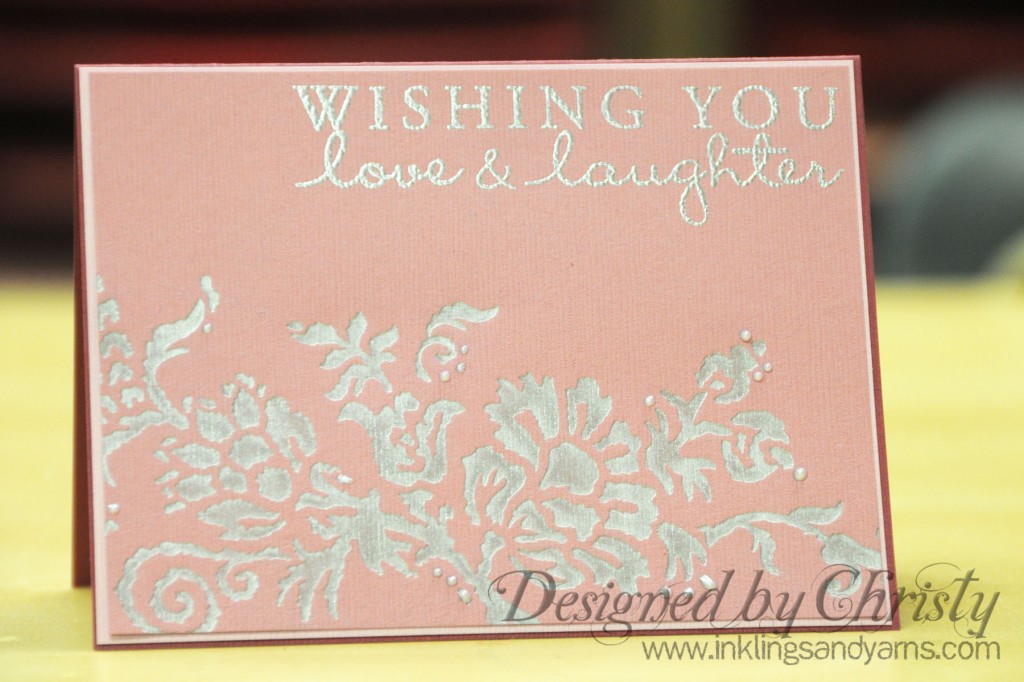 For those who don't know, letterpress is a form of printing where ink is applied to a raised image and then pressed into the paper. Think of a hard stamp, with lots of pressure. The result is a stamped and slightly debossed image.
Sizzix letterpress plates are made of hard plastic, and are about the same thickness as a cutting plate. I got the best results using the Multi-Purpose platform opened to Tab 1 with a sheet of plain cardstock added as a shim. On top of that you put the letterpress plate (image up), then your paper, then a single cutting pad. It should run through with about the same resistance as a regular die.
I used metallic pigment ink for the sample card, which I found to be the best after lots of experimentation. Distress Inks aren't good for this technique (the color coverage isn't quite smooth enough), nor were most other dye inks I tried. Chalk inks fared better; the colors were very muted, but that may be the look you're going for. I do think pigment inks are best, though, for a nice vibrant result. And you don't have to worry about heat setting them, because it gets pressed so hard that the paper absorbs the ink better.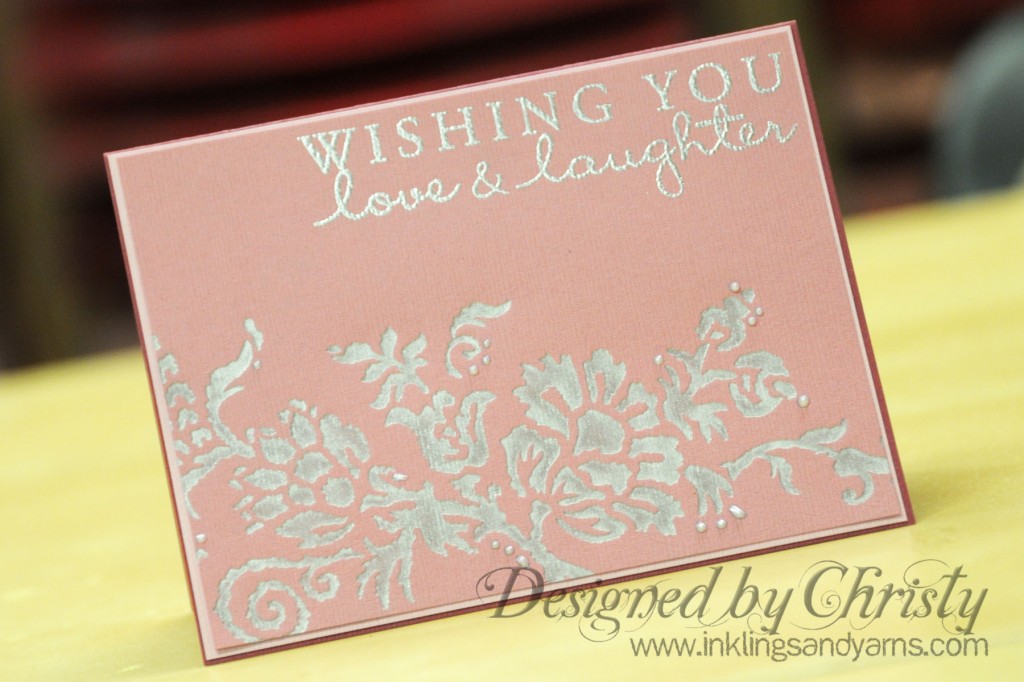 Recipe:
Paper: Bazzill
Ink: Encore
Letterpress: Sizzix
Stamp: Hero Arts
Embossing Powder: Ranger