It's still May 3rd on the west coast, so this doesn't count as belated. My big brother turned 32 today. Yes, his name is Chris and my name is Christy. Don't ask.
Chris has always loved video games, and was very good at them. Me? Not so much. I'm not sure I ever made it past Level 1 in the original Super Mario Brothers. Chris, on the other hand, tended to beat games the same day we got them.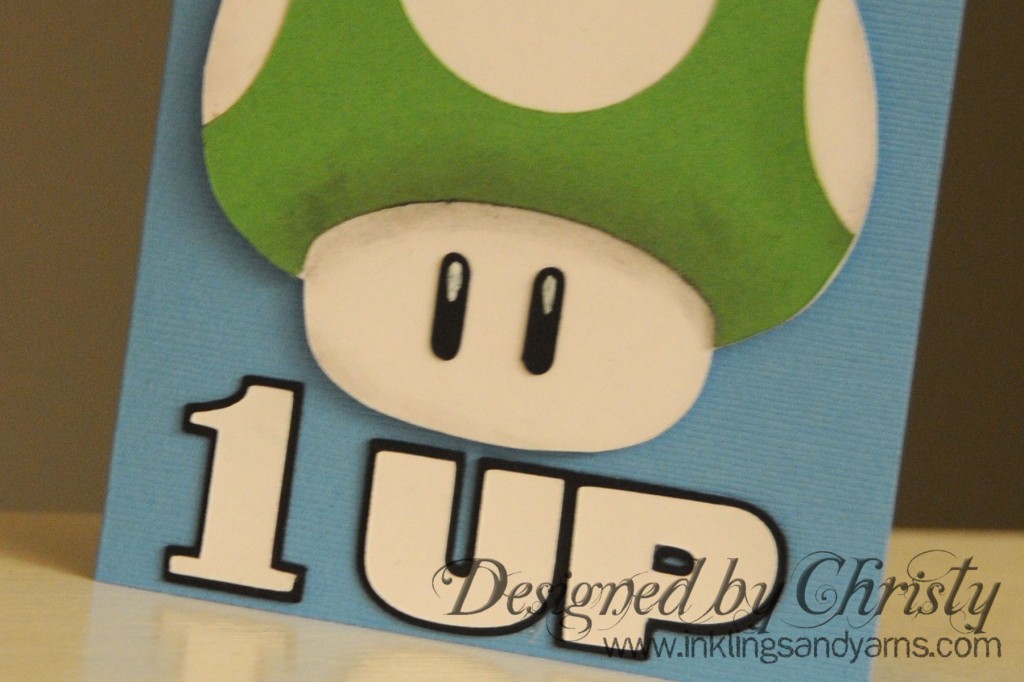 I made the little mushroom on my Pazzles, and decided to cut out the words while I was at it. The longest part of the process was gluing everything together.
Anyway, hope you had a great day, Chris, and many more to come.
Don't forget my giveaway, going on until the end of this month. Follow, Like, and comment on this post for your chances to win.