You really can't go wrong with a clean and simple card, am I right? I will admit that my favorite thing about cards like this is that they're easy and quick to make. But I also find them so pretty and sweet.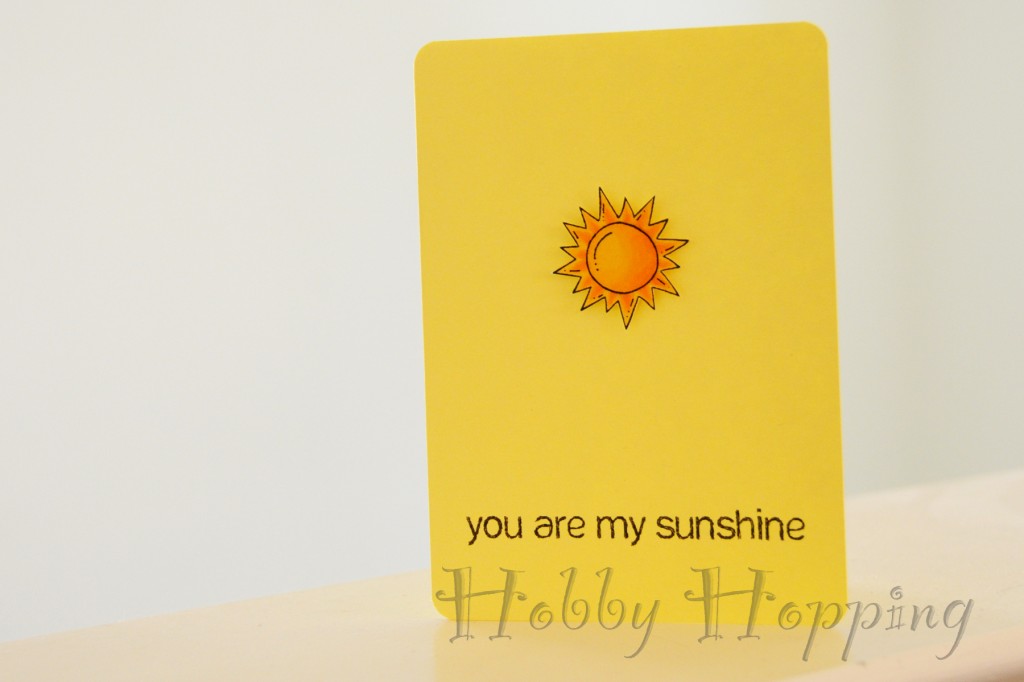 It just makes me smile. I need more yellow in my life, I think. The sun stamp is from Hambo. I love it because it's easy to color and easy to cut out.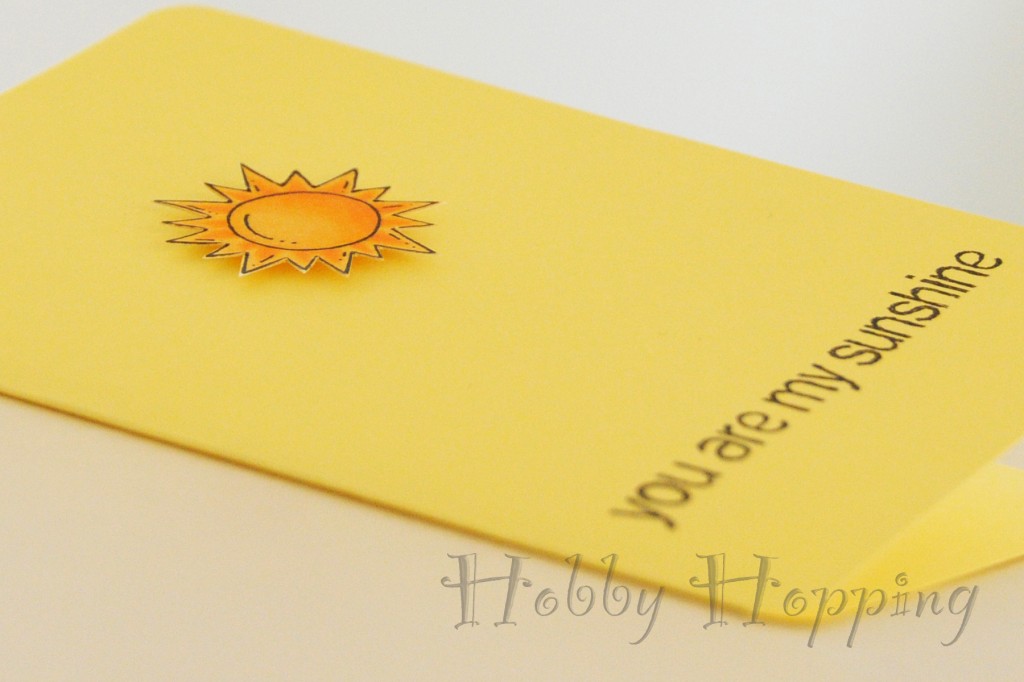 I printed the sentiment in my new favorite font. It's called [ank]* and I downloaded it from dafont.com. You'll be seeing a lot of it around here soon (hint, hint).
I'm having a very creative day (and a much more productive one than yesterday). This is actually the second card I made today with the sun stamp, and I have so many layouts planned that I can no longer procrastinate on printing pictures. In fact, that's the next order of business. Off I go.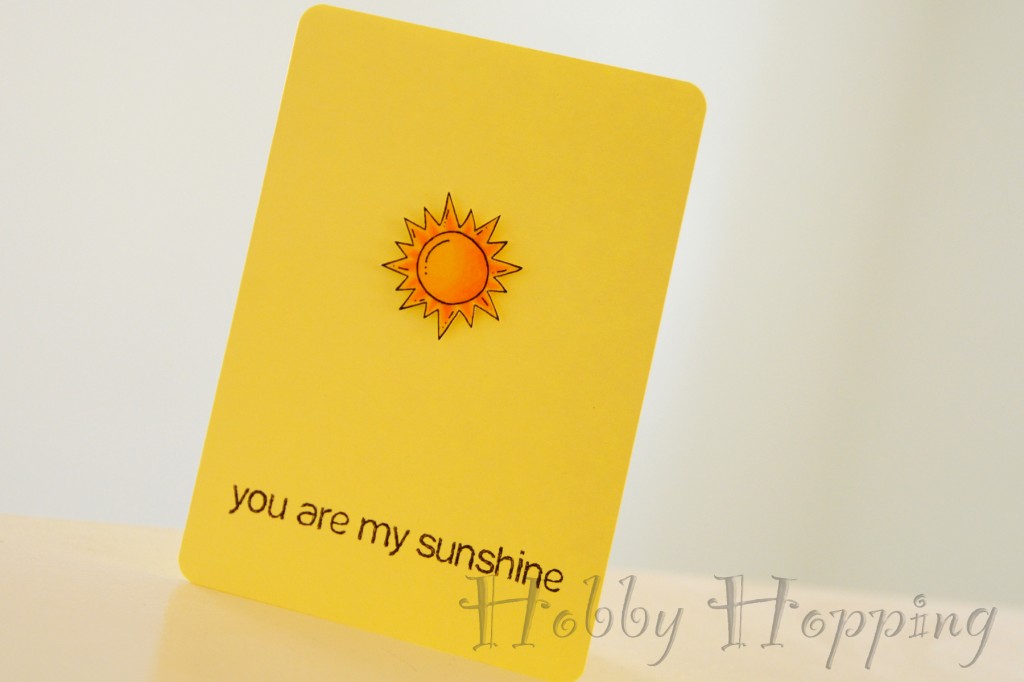 Recipe:
Paper: my stash
Stamp: Hambo Sun 3420
Copics: Y35, Y38, YR04
Sentiment: [ank]* 24pt
Challenges:
If the Shoe Fits: Spring
DYSU: Yellow
Claudia & Co: Monochromatic
Papertake Weekly: Anything Goes