Note: if you're here for the Hambo blog hop, you can find that post here, but I'd love to have you back for the TSB blog hop too!
Welcome to The Stamping Boutique's April blog hop! If you're just arriving from Aletha's blog, you're in the right place. If not, head over to The Stamping Boutique's blog and start hopping!
Yesterday was our esteemed manager, Christy's, birthday, and today she's running her first half-marathon. Way to go, Christy! We've all made her cards, and now we're sharing them with you.
Here's mine: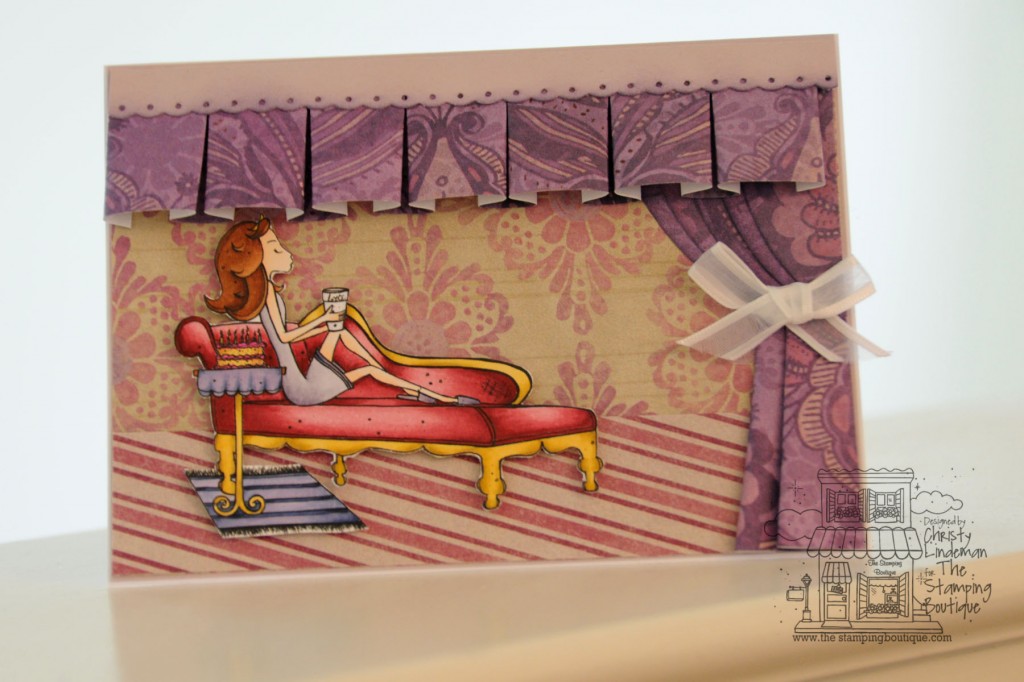 I used this great Princess Jennifer Latte birthday image. Doesn't she look relaxed? Just like any princess should be on her birthday.
I wanted to make an elegant room to match her fabulous chair. For the top ruffle I just folded a 12-inch strip into pleats. The top portion of the curtain is actually several die cut ovals stacked on top of each other, and the bottom is another folded piece. It took some trial and error, but ended up being pretty easy.
Now it's time to hop over to Colleen's blog. You will just love her creation! Don't forget to leave comments on all the blogs in the hop for a chance to win great prizes!