So these days, I'm at a point where the ink on my hands from one project doesn't have a chance to wash off before it's covered with ink from the next project. I'm pretty sure my fingernails are now permanently dyed purple.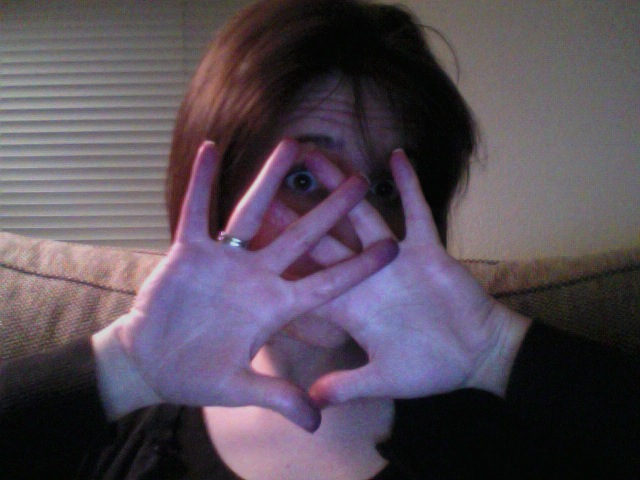 I love it though. I may never be a hand model, but my colorful fingers are proof of time well spent.
For example, today I tested new embossing powders (spilled glitter all over my jeans), colored butterflies (colored my knuckles blue), designed the make-and-take for tomorrow night (burned my thumb repeatedly with a heat gun), and made lots of flowers (and sprayed Glimmer Mist ALL OVER my hands).
I didn't bring my camera with me–though I had just about everything else from my craft room there–so I have to make do with grainy pictures from Facebook. Sorry about that.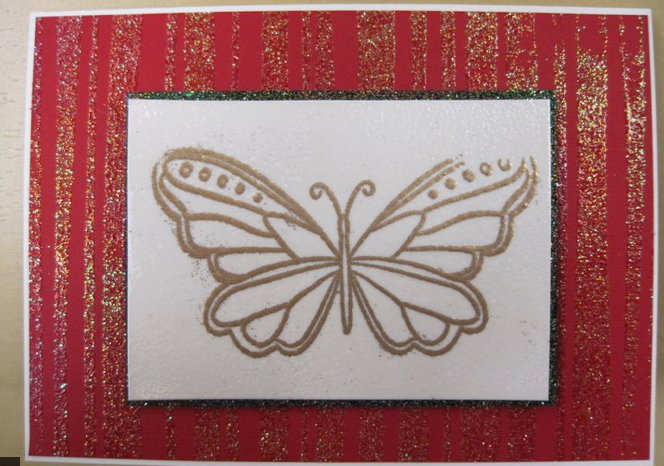 This is tomorrow's make-and-take. Lots of embossing powders and a couple of fun techniques.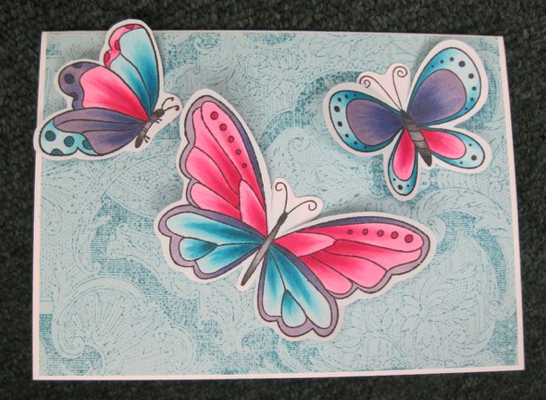 And this is my make-and-take for the National Scrapbook Day crops on May 7th and 14th. I love these Hero Arts butterflies.