When I was a kid I had a set of watercolor pencils that I loved. Why? Because if you dipped the tips in water you could write on your skin. It was just like face painting, and it wiped right off before mom could catch you.
I bought a set awhile back, purely for nostalgic purposes. I don't know why. It's not like, at 29, I have much use for the ability to paint balloons and stars on my cheeks. But whatever. Just knowing they're there makes me happy. And that's the whole point of hoarding collecting craft supplies.
And they came in handy Wednesday night when I was making my card for the weekly Card Cupids challenge. I'd left my Copics in the car, and didn't feel like walking allllllll the way out to the driveway to get them. So I grabbed the colored pencils instead.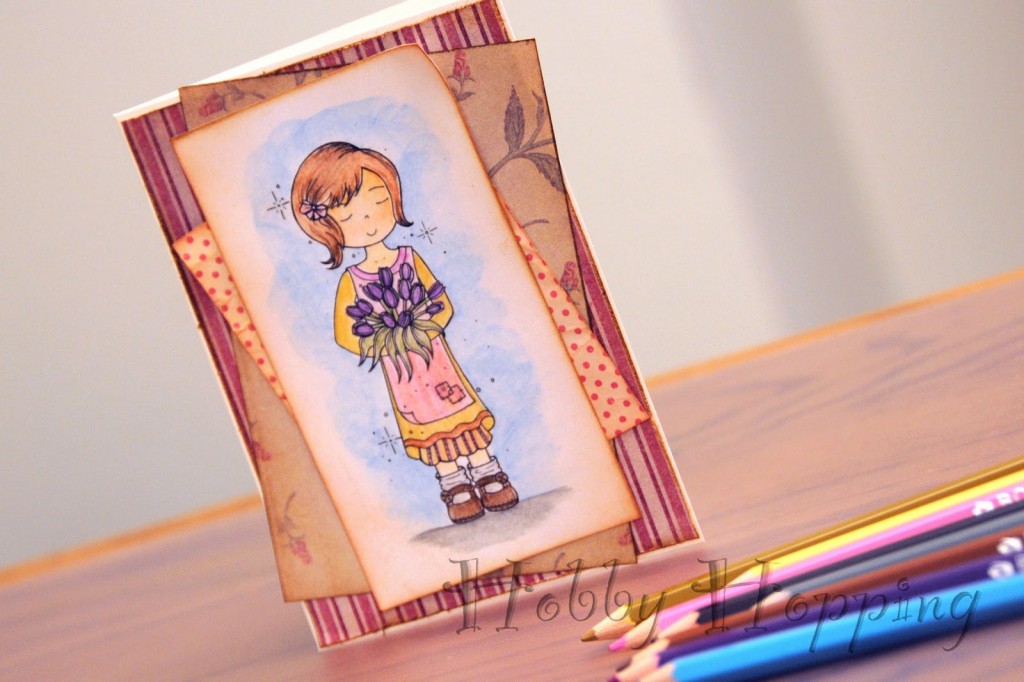 I'm more comfortable with Copics, for sure. My shoddy coloring makes that more than obvious. But I have to say, watercolor pencils are really fun. Remember those old "just add water" paint books? It's just like one of those. So hey, nostalgia strikes again.
Since this style of coloring results in a faded, worn look, I found some DP in muted tones and tattered everything up to match. Crumpling and tearing paper to put into a project is oddly satisfying. So much so that I'll certainly be using this style more often.
Since the DP came from my stash and the colored pencils I used don't have names or numbers, I don't have much of a recipe. The image is Lola from The Stamping Boutique.