I wrote a Copic tutorial for the Card Cupids blog. Revamped is probably a better word, actually, since I originally wrote it back in December. But hey, it's never too early to start coloring Christmas stamps.
My latest Crop Spot post is a comparison of Viva Pearl Pens and Ranger Liquid Pearls. Spoiler alert: I'm a craft supply addict and can find reasons to like both of them.
My next Crop Spot post will be a comparison of Viva Paper-Soft Color and Ranger Distress Ink. I'm having a lot of fun playing with them both, but mostly I'm having fun saying "Paper-Soft Color." That should go up by tomorrow, if I can get it in gear and actually write.
This might be my favorite card I've ever made, and I'm not sure why.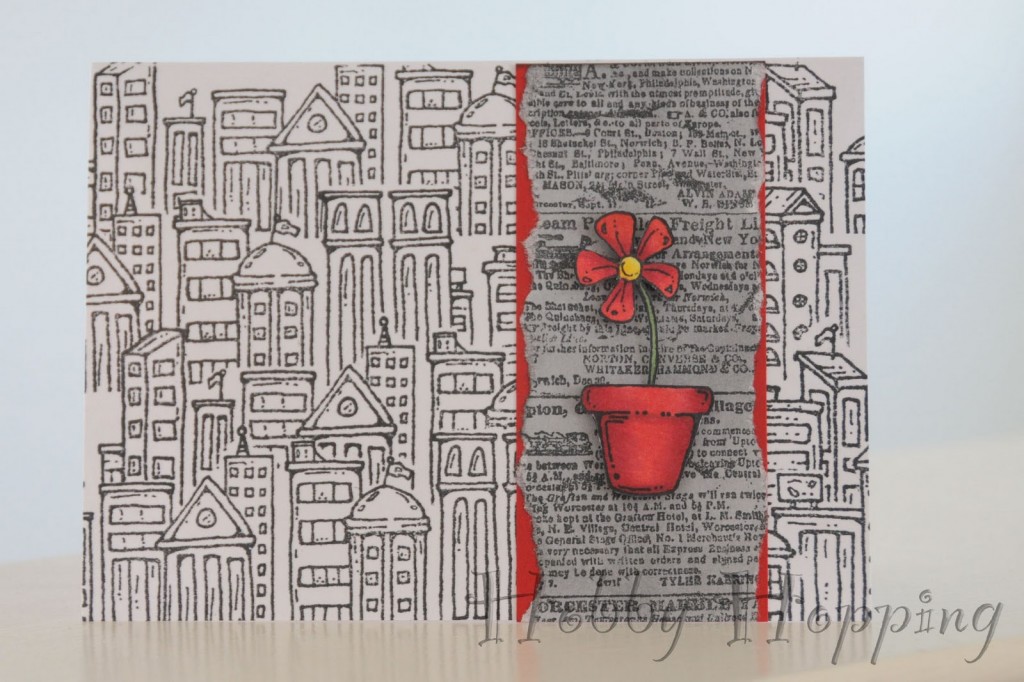 I turned the Skyline stamp from Hambo into a background by doing some fancy masking. And there's that Flower Quartet again.
Challenges:
jac-inks: Masking
Scrap Creations: Anything Goes
I ran out of Diet Coke on Saturday and haven't been to the grocery store. The caffeine headache is kiiiiiiillllllllllling me, and staring at the computer screen makes it worse. So off I go.