First, I learned today that this card, made with Hambo stamps, won the second challenge over at Amber's Crafts and Stuff. Thank you Amber, for running such a fun challenge blog, and thank you April, for picking my card as your favorite!
I'm beginning to notice a trend, and I'm going to start entering a lot more cards made with Hambo stamps in a lot more challenges. To that end, I made this card for the weekly sketch challenge over at Split Coast Stampers.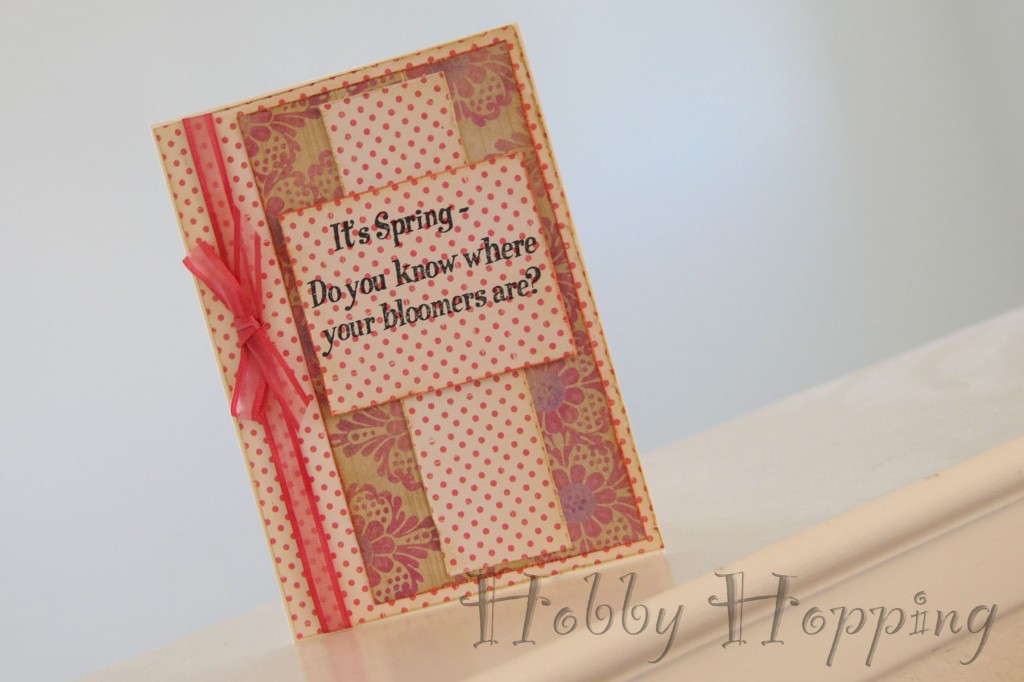 Spoiler Alert: they're right here: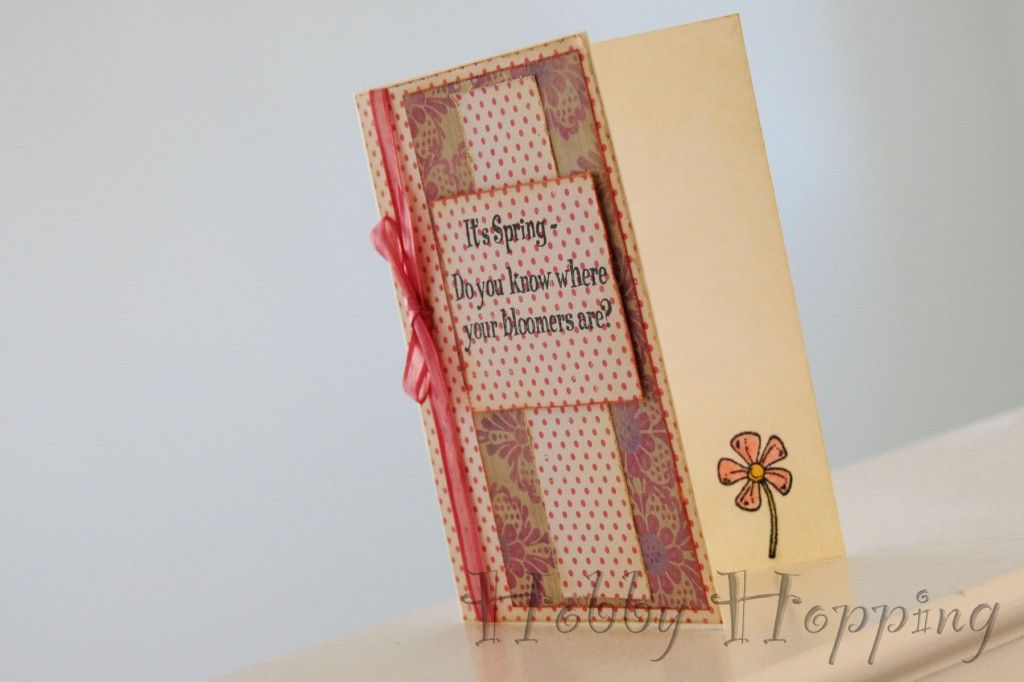 Not much of a recipe to this one. The papers are from my stash, I used a little Worn Lipstick and Antique Linen Distress Ink on the edges, and I colored the ribbon with R83. The stamps (obviously), are from Hambo, and can be found here and here.
And finally, I'll be part of the Hambo Blog Hop this Friday, April 1st (yes, you caught us, April Fool's Day). My card for it is already made, and it is hiiiii-larious, so look forward to that :o)