I don't think I posted this one yet. But I tweeted about it.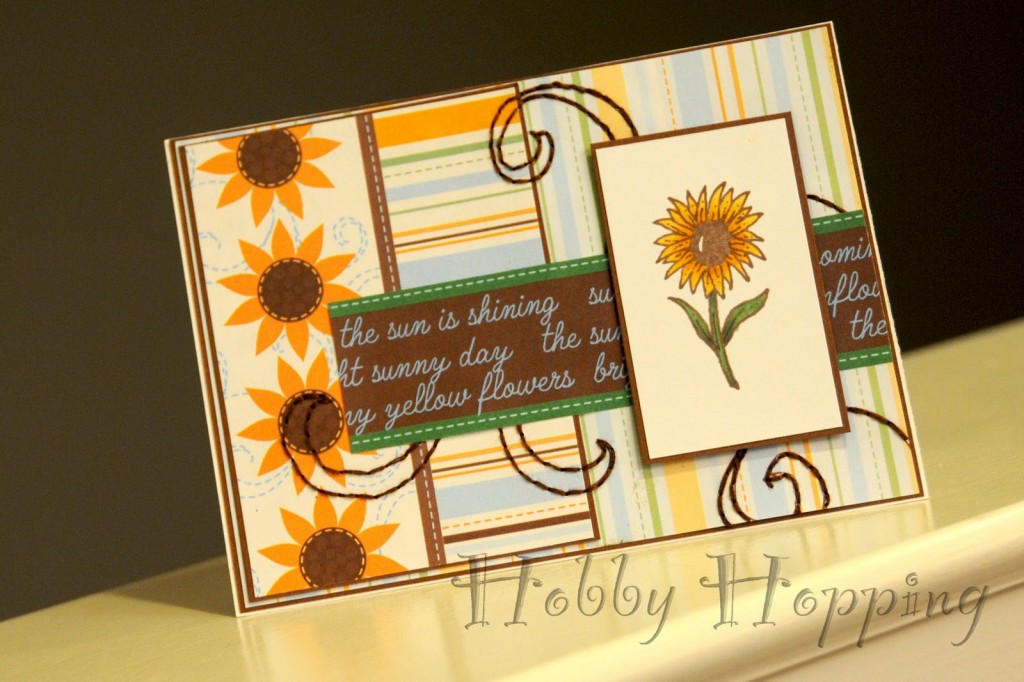 I made this last week. I was working off a sketch from splitcoast stampers. With the paper and the stamp I was using, I figured it would work up in a hurry.
BUT. The paper I used for the base had this pretty flourish on it, which was getting lost under all the layers. I considered cutting another piece of paper without the flourish, but then I just felt like something was missing.
So instead, I traced the flourish onto the overlapping paper, got out my paper piercer, a needle and thread, and got to work. This quick card ended up taking hours to finish (I'm a slow sewer).
But I love the results, so it was worth it.
Recipe:
Paper: Unknown
Stamp: Flower Quartet – Hambo
Thread: DMC
Copics: G82, 85; Y35, 15
Ink: Memento – Rich Cocoa
Challenges:
By The Cute and Girly: Springtime
Sundays with Crissy: Stitching
Oldie But A Goodie: Spring Is In The Air
Bunny Zoe's Crafts: Flowers Everywhere
The Crazy Challenge: Here Comes Spring
Lexi's Creations: Flowers
Today I'm working on various and sundry projects that will show up later this week and next. Wednesdays tend to be my catch-up days, since I spend a lot of Monday and Tuesday procrastinating.
I did have a little bit of excitement yesterday, though. My Pig-A-Boo card, which I posted last week, was featured as one of the Top Three over at the Little Red Wagon challenge blog. Can you believe it?
I can't. I'm amazed, and ridiculously honored to be chosen out of over 100 participants.
Anyway, back to mess making. Have a great day.