This week, The Stamping Boutique is sponsoring a challenge over at The Shabby Tea Room. The theme is black, white and red cards.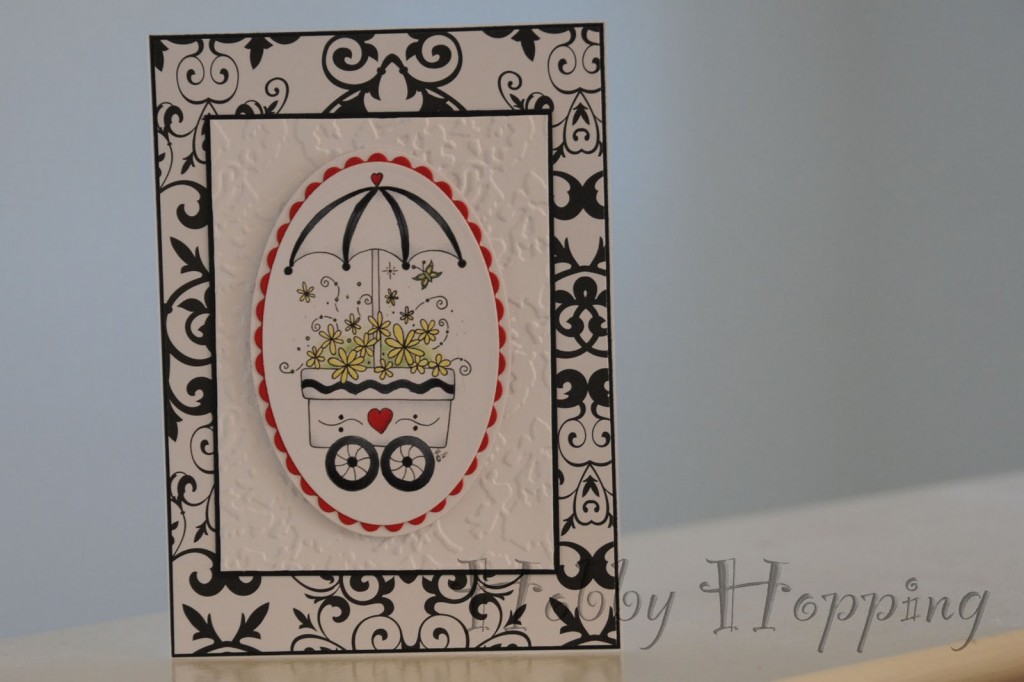 I added a touch of yellow and green, but there were yellow flowers in the inspiration photo, so I say it's okay.
I secretly hoard black and white papers. I just can't resist them. How is this different from anything else? I'm not sure.
Card recipe:
Paper: unknown
Embossing Folder: Tim Holtz/Sizzix
Stamp: Flower Cart – The Stamping Boutique
Copics: C1, 3, 5, 7, 9; R29; Y13, 15; G12
And an FYI: I have a new tutorial up at The Crop Spot.