Yesterday was one of the most exciting days of my adult life. It's been almost 2 years in the making, and I'll be honest, there were (many) times I thought it would never come. But we're here, and it's happening and OH MY GOD I'M SO EXCITED.
"It" is the demolition of our house. You may remember that we bought a little place right before Allie was born. Looking back at that old blog post, the house almost looks kindof cute. It's not. It never was. From day one, we planned to live in it for a couple of years while we decided exactly what we wanted, and then add some space and update it into our dream house.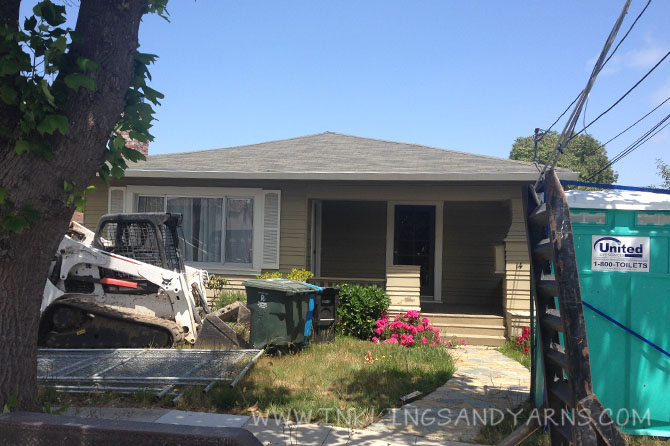 For the first year, my husband and I talked almost every day about what we'd do when we renovated. Sometimes it was a quick mention, like "It will be so nice when we have a fully functioning water heater," or "I can't wait until we have a house that's actually insulated." Because this place was not. At all.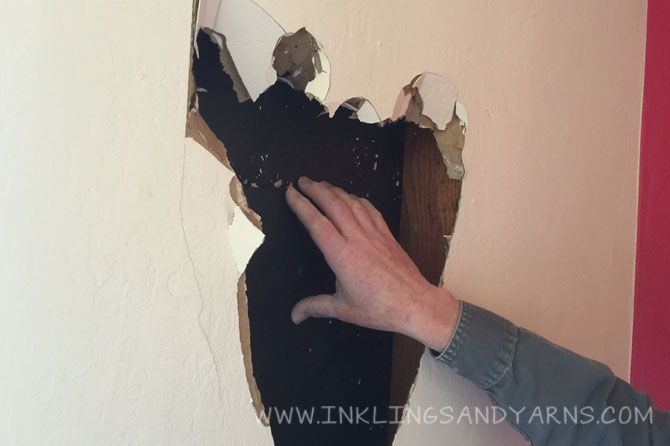 Other days we'd go into full fantasy mode and plan out the layout of our kitchen, or shop online for flooring. I filled a few Pinterest boards with ideas and plans.
Finally we decided it was time to get down to business and hire and architect. We went with Sinnott and Company, and could not be more pleased. The design phase took us another year, which is probably a little (okay, a lot) longer than most people take. Sam was so patient with us, though. We changed our mind on scope probably 87 times, going from "let's just do a small addition with a bathroom and update the kitchen," all the way to "gut the place and change everything."
After countless revisions, we finally finished the plans around this time last year. We found out little Theo was on his way at right about the same time. Foolish optimists that we were, we expected to get started last fall. The city quickly disabused us of that notion. Due to the size of our project, the design review and hearing process ended up taking us a little over 6 months. We finished just after Thanksgiving. By that point, the Holidays were upon us, and I was enormously pregnant, so we didn't go to bid until the January. And then we needed to get a loan.
Anyone who's ever bought a home is no doubt aware of the paperwork, and delays, and general jumping through hoops involved in closing a mortgage. I don't even want to talk about the appraisal fiasco. But all that's over now. The loan closed on Friday, and the construction crew moved in today. They even let me take the first swing with the sledgehammer.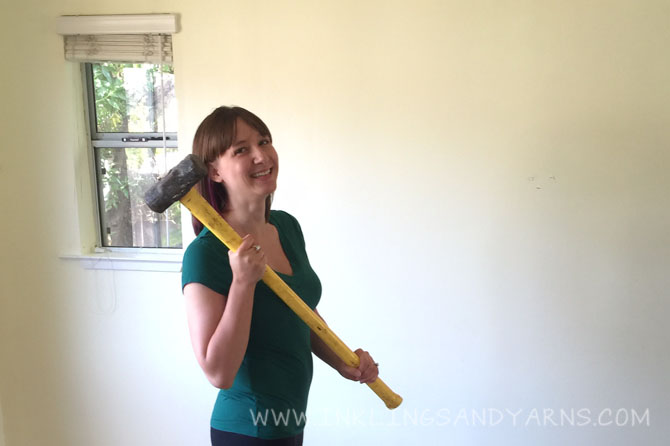 The next 12 or so months will surely be fraught with more complications and delays, and every annoyance imaginable on the spectrum from minor to severe. But it's also going to be exciting, and fun, and crazy, and did I mention exciting, to watch this junk heap transform into the perfect house for our little family. And I plan to document every minute. Here we go!