Allie turned 3 at the end of January. I've chosen to ignore just how fast the last 3 years have gone by, and instead focus on how much fun it is to have a daughter who's starting to show an interest in arts and crafts. She loves to color, and lately has been telling me, "Mommy, I need your square ink pads." The kid loves Distress Inks. She has great taste in craft supplies.
After her birthday party, I wanted her to take an active role in sending her thank you notes. But since she can't write, I decided the best way to do that would be to make them together.
This is a great project for using up scraps, but I have so much paper (seriously, so much paper), that I just grabbed a 6×6 stack and let her go to town.
We worked with Dear Lizzy's Day Dreamer line from American Crafts. I handed her the book and told her to pick out her favorite pages, then I cut them each to various sizes to make a very basic card front. I also let her pick colors from my Bazzill stash to mat each background.
Once everything was cut I laid everything out and told her to pick one piece from each pile to make each card. We ended up with some interesting combinations.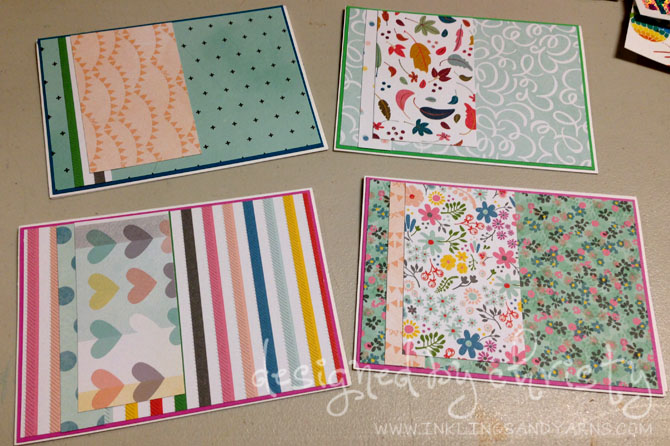 To really personalize each card, I cut a sheet of white card stock to 2×3 inches and let her decorate them however she liked with stickers, markers and stamps.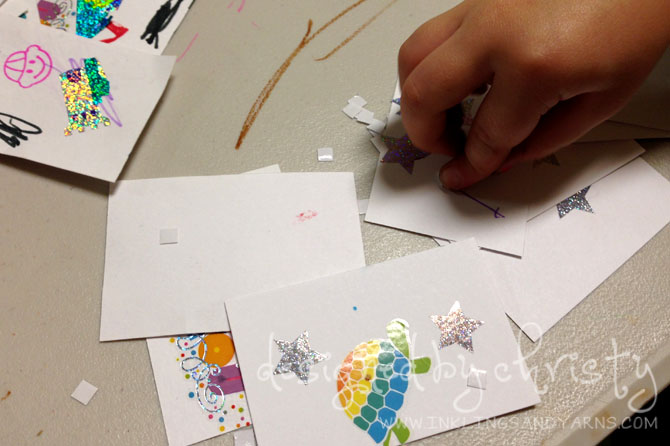 This part of the process was hilarious to watch. Instead of working on each card individually, Allie would pick a marker or a stamp or a sheet of stickers and use the same one to decorate several cards. Then she'd move on, sometimes starting new cards, and sometimes improving the ones she'd already worked on.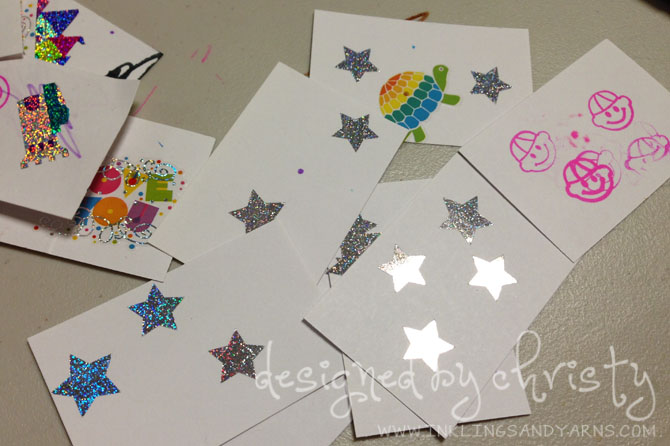 When the artist finally decided her masterpieces were complete, we used pop dots to add them to the fronts of each card.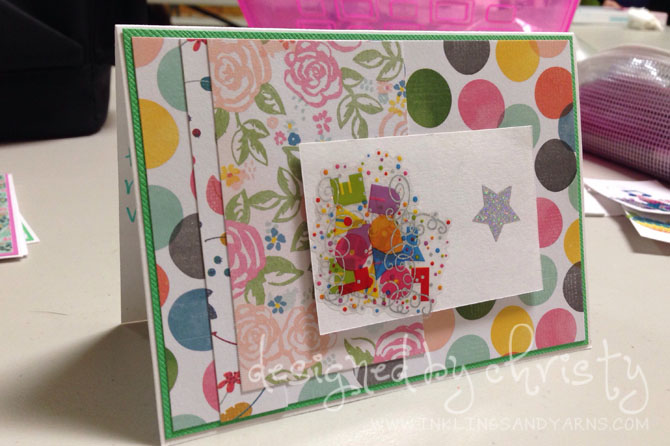 The results were nothing short of ridiculous, and perfect.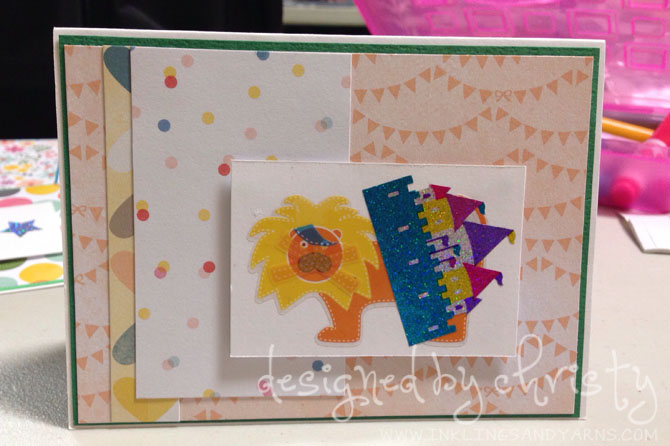 As far as crafting with toddlers goes, I found this to be a pretty simple project. The design was easy to mass produce and she got to participate through the whole process. I even let her use my rotary cutter and ATG (under close supervision), and she was very proud of her work.
Of course it still took me over a month to get them all mailed. Baby steps.